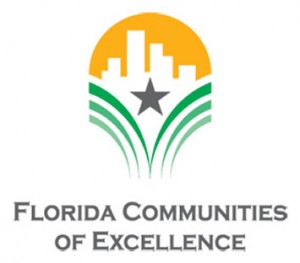 Are you proud of your community? If so, this is the time to submit your community's success story and win an award at the 2016 Florida Communities of Excellence Awards Gala on May 13, 2016 at the Palm Beach County Convention Center. The Florida Communities of Excellence Awards recognize the achievements of volunteer board members and professional managers in community associations. It is the only recognition program for community associations throughout Florida. These awards are points of pride for current residents and they have a powerful impact on communities seeking to attract new owners.
Now, in its eighth year, the Conference & Awards Ceremony will honor all finalists and award winners and includes educational sessions, a trade show, awards program and a gala after-party. This is an event you won't want to miss.
The 2016 awards will be accepting submissions from October 15, 2015 through January 31, 2016. There is no cost to enter and entries can be submitted online. With a variety of categories that applicants can enter, it is a great way for communities and associations to show off all of their hard work. There are 12 awards categories, including:
• Water Conservation (Indoors and Outdoors)
• Energy Efficiency
• Florida-Friendly Landscaping
• Civic Volunteerism & Advocacy
• Communications & Community
• Family Friendly Programs & Initiatives
• Disaster Preparedness
• Safety & Security
• Financial Innovation
• "The Comeback Kid"
• Trendsetter Awards
• Community Video Showcase
The Communities of Excellence awards are judged by a panel of professionals that are experienced in each of the categories. Check out last year's finalists and winners to start brainstorming about which category is best for your community association to enter.
Has your community ever entered the COE Awards? Did you win? How was the experience? Let us know in the comments section below.
Ashley Dietz Gray, VP Marketing
I graduated Summa Cum Laude from Florida Atlantic University in 2010 with my BA in Communications. Upon graduating, I honed my skills in the field by working as a Media Assistant at WPBF-25 and at ESPN760. I began working at City County Credit Union in 2011 as the Marketing Coordinator. Currently, I handle the marketing at Campbell Property Management.