Maintaining and contributing to Reserve funds is specifically designated within the Florida Statutes as a means of planning and preparing financially for maintenance, repair, and replacement of common area assets in a community association. Separate from an association's Operating account, Reserve accounts are to be used for specific types of expenses, and not co-mingled with the association's normal Operating account.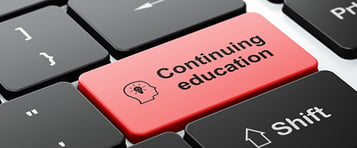 We recently held two virtual CEU courses with Will Simons, RS from Association Reserves.
These courses touched on the following items:
The reasoning and purpose for separating the two types of accounts
Discuss best practices for budgeting
Discuss what a reserve study is, and how such studies are used during an association's budget planning
Why have reserves? Examine the pros and cons of Associations with well-funded Reserve accounts.
Detailed explanation and analysis of the differences between the two methods of reserve fund budgeting: Straight-line method and the pooled method.
You will not receive CEU credits, but you can view both recordings from the CEU courses below:

Fundamentals of Reserves: https://www.youtube.com/watch?v=Tnbg5YfYIts&feature=youtu.be
Reserve Study: Road Map to Reserves: https://www.youtube.com/watch?v=ryle3MyH_Cc&feature=youtu.be
Ashley Dietz Gray, VP Marketing
I graduated Summa Cum Laude from Florida Atlantic University in 2010 with my BA in Communications. Upon graduating, I honed my skills in the field by working as a Media Assistant at WPBF-25 and at ESPN760. I began working at City County Credit Union in 2011 as the Marketing Coordinator. Currently, I handle the marketing at Campbell Property Management.