Electronic voting, once properly implemented can be used for any item to be voted on by the owners. We recently held an educational "Electronic Voting for Community Associations discussing the process and to answer to some commonly asked questions about electronic voting.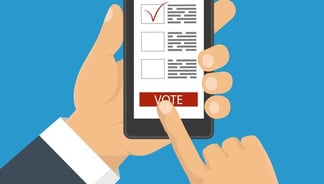 Elections
Amendments/Document Changes
Waiving of Fully Funded Reserves
Material Alterations
Quorum Requirements
Is your community interested in implementing electronic voting? Watch the video below to learn more.
Ashley Dietz Gray, VP Marketing
I graduated Summa Cum Laude from Florida Atlantic University in 2010 with my BA in Communications. Upon graduating, I honed my skills in the field by working as a Media Assistant at WPBF-25 and at ESPN760. I began working at City County Credit Union in 2011 as the Marketing Coordinator. Currently, I handle the marketing at Campbell Property Management.