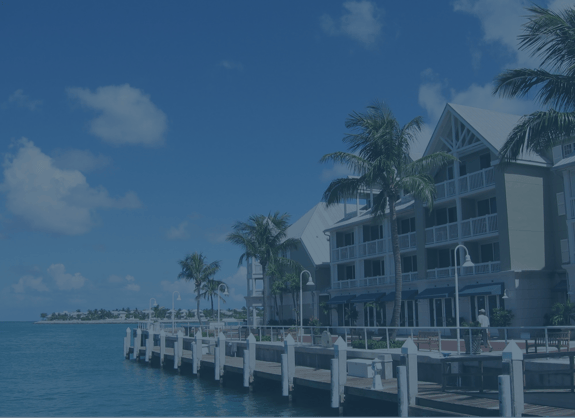 Your Community Association Management Partner
Serving South Florida Since 1953
From our beginnings as a small, family-owned maintenance business started by William B. Campbell, Sr., we've grown into one of the largest and most experienced property management companies in South Florida.
Campbell Property Management remains a 100% locally owned business exclusively serving South Florida. Over 95% of our new business comes from referrals and word of mouth, and we have 60+ clients that have been with us for more than 15 years.
Campbell's Commitment to You
Our mission is to give you peace of mind and help your community run smoothly. We take the stress out of community association management by delivering large-company efficiency with personalized service.
At Campbell, we're committed to you. That's why we take a hands-on approach to selecting the right manager for your community and provide you with a direct number for one of our owners or regional vice presidents.
Campbell's Core Values

Provide Personalized Services
Your community is unique, and so is our approach. We leverage our local knowledge to deliver services with a personalized touch.

Align Our Goals With Yours
Serving your specific needs and meeting your goals is what matters most. When we help your board achieve its goals, our success follows.

Empower Our Employees
Our employees understand that their job is to help your association achieve its goals. We support our managers to do what's right for your association, not our bottom line.

Be Responsive and Reliable
When problems arise, you need a responsive manager who can address them immediately. Our managers have a team of over 140 fellow managers and an executive team with 75+ years of South Florida property management expertise.

Build Trusting Relationships
Your home is a valuable asset, and you should trust your property management company. We give you the right to cancel in 30 days for any reason. Clients don't stay with Campbell because of a contract, they stay because they trust us.

Focus on the Local Community
Your association is an integral part of your community. Everyone on our leadership team lives in South Florida, and our offices are located near the communities we serve.

Maintain a Long-Term View
We're not driven by quarterly profits or annual goals. We do what's needed to provide quality services that protect the long-term value of your community.

Treat Everyone With Respect
You deserve a partner that treats you with fairness and respect. Our reputation is built on the relationships we've developed with employees, community members, and vendors. It's why over 95% of our new business comes from referrals.

Invest in Our Clients
We believe in giving back to our clients through services and education. In addition to our regularly updated blog we host many educational webinars for board members and property managers.
Maintain a Strict Code of Ethics
Trust is the foundation of any relationship. Honesty, integrity, and a strong ethical code are all ingrained in the Campbell culture.
Learn the 10 Things Every Community Should Consider When Choosing a Management Company
South Florida's Top-Rated Community Association Management Company

Meet Our Team of Local Experts
Our owners and managers all live in South Florida, with offices located near the communities we serve, allowing us to provide the responsive and reliable service you deserve.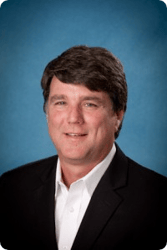 Read Full Bio
John has been with Campbell since 1993, during which time he has developed relationships with clients and co-workers both as a property manager and as the Chief Executive Officer. As CEO, John uses his engineering and construction experience to improve services and provide support for our clients. John is constantly improving his skills and knowledge through executive coaching and peer advisory groups, as well as continued education in managing a more efficient property management company.
Prior to joining Campbell, John graduated as a Civil Engineer from Georgia Tech in 1987 and obtained his Florida General Contractor's license in 1991. His problem-solving skills and work experience in civil design, construction management, and site work have prepared him to help condos and HOAs solve their construction problems. John grew up in Ft. Lauderdale and lives in Lighthouse Point with his wife, Kathy, and their six children. John and his family are very active in their community, schools, and church.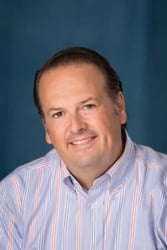 Read Full Bio
Bill has been leading sales and marketing at Campbell for over 30 years. He established many of the current client relationships as well as some that still exist more than 30 years later. After graduating from Florida Atlantic University, Bill spent four years at IBM prior to starting his career in the family business at Campbell and Rosemurgy Real Estate. Following a successful sales career in the real estate business, he transitioned his wealth of sales knowledge to the property management business.
Bill grew up in South Florida and lives in Boca Raton with his wife Jeanne, with whom he has three adult daughters. He is a big supporter of local charities and was recently honored for his contributions to the Alzheimer's Family Center in Tamarac.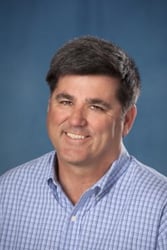 Brian Tight
VP of Developer Relations & Lake Worth Regional Director
Read Full Bio
As the Director of Developer Relations, Brian has long-standing relationships and work experience with most of the major developers in the South Florida area. He also has extensive experience turning over more than 100 associations. Brian is also intimately involved with the landscaping business (CPM), which helps provide important perspective for all new communities.
After graduating from the University of Florida, Brian began a career as a TV sports anchor before joining Campbell and working his way from the bottom up over the past 25 years. Brian's hard work and many long hours resulted in him becoming a partner in the company and an expert in all aspects of South Florida property management. Brian grew up in Ft. Lauderdale and now lives in Lighthouse Point with his wife and their son and daughter.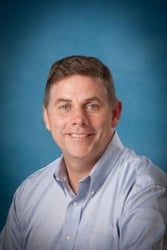 Read Full Bio
Dan joined Campbell in 2011 and leads our operations. In his role as COO, Dan helps develop and deploy the best practices and tools that are used by our managers to continuously improve Campbell services. Dan started his career with Accenture and later ran consulting and software businesses in the purchasing, human resources, and financial services industries.
Dan and his wife Amy have four adult children who all graduated high school in South Florida before moving on to college and careers. Dan and his family relocated from the Philadelphia area when he joined Campbell in 2011. Dan graduated as an Industrial Engineer and is proud to be a Ramblin' Wreck from Georgia Tech.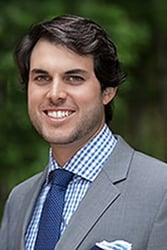 Read Full Bio
Evan joined Campbell in 2007 and has been responsible for the financial and information technology aspects of Campbell Property Management. As a licensed CAM and leveraging a degree from Georgia Tech in Business Management, Evan has implemented an online accounts payable portal for associations, GPS-enabled violations software, online tenant and purchaser screening, and online architectural request submissions, and he is continually improving our corporate systems to increase efficiencies for our association clients and our employees.
In addition to his financial responsibilities, Evan works personally with some of our largest clients to help improve efficiency and help the boards accomplish their goals by bringing expertise and education in budgeting, long-term fiscal planning, the document amendment process, rules and regulations, traffic enforcement, and other high-value areas. Evan and his wife Victoria live in the area and are actively involved in local organizations, including The Junior League of Boca Raton, Place of Hope, and Captains for Clean Water.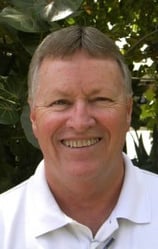 Read Full Bio
Tom has been with Campbell since 1995 and has developed extensive relationships with many of his clients over the years. Tom has his manager's license and is extremely knowledgeable in the construction and property management business, having grown up and worked for his father's businesses (general contractor and property manager). Tom's acquired construction knowledge provides useful insight and guidance for many of his client's projects.
Prior to Campbell, Tom worked as a licensed property and casualty insurance agent, where he learned management and customer service skills. Tom grew up in Ft. Lauderdale and currently lives in Broward County with his wife Patsy and has four daughters. When he is not working, Tom plays tennis and golf, but most of all enjoys spending time with his grandchildren.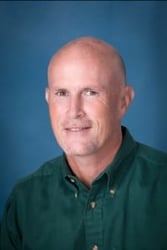 Read Full Bio
As an army brat, Kelly Crittenberger was born in Germany and traveled to various bases until his family settled in McLean, Virginia. Kelly joined Campbell in 1997 after earning his MBA from the University of Texas and then working at the accounting firm of Deloitte & Touche. Kelly is the regional manager for Campbell's West Broward office that includes properties in Davie, Sunrise, Plantation, Tamarac, Lauderhill, and Margate.
Kelly's business and accounting backgrounds allow him to advise all his customers on financial, operational, and administrative issues, including re-roofing, insurance claims, 40-year certifications, and budgeting with fully funded reserves.
When Kelly is not working, he enjoys exercising, socializing, and golfing. He is a fan of all of South Florida's teams, including the Marlins. He and his wife, Debbie, are the parents of six children, with only one yet to graduate from college. Besides exercising, Kelly stays ungodly fit by routinely walking the greatest dog in the world, Bo.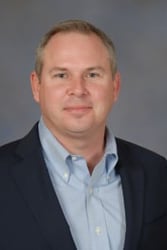 Read Full Bio
James has been with Campbell since 2016 and has helped grow our Jupiter office. James grew up in West Palm Beach and graduated from The King's Academy, later attending The University of Central Florida. James started with Bristol Management as an LCAM in 2006, and eventually became their VP of Operations. Once Bristol Management was sold, James worked as a commercial insurance agent writing condominium and homeowners association policies.
James believes every association is unique, and he works closely with each of his board of directors to design personalized management solutions. James lives in Palm City with his wife, Christine, and their two children.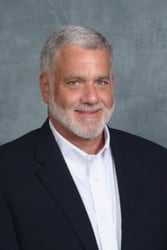 Read Full Bio
Rodney joined Campbell Management in 2014 and has been instrumental in establishing the Port St. Lucie office that serves the Northern Treasure Coast and Space Coast. Rodney grew up in Ohio and graduated from Fort Hays State University with a bachelor's in liberal arts with a concentration in gerontology.
His expertise in client relations stems from his background in sales as a regional key account manager in Florida and Puerto Rico for golf equipment manufacturers. In addition, Rodney has 14 years of property management experience and is skilled in developer turnover, master association management, condominium, and homeowner association management.
Rodney lives in Martin County with his wife and their son and daughter. Rodney and his family are involved with many local charities and high school sports.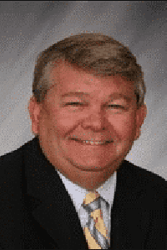 Read Full Bio
Gary, a resident of Aventura, joined Campbell in 2019 as the VP of Operations for the South Broward and Miami-Dade office. He is a 20-year veteran in the community association services industry and was President of North America's largest provider of community association services for 17 years before his time at Campbell.
Gary is also Chairman of the Board for the Aventura Marketing Council/Chamber of Commerce and the latest Governor's appointment to the Regulatory Council of Community Association Managers under the DBPR. He is a state-certified CEU course provider and has a wealth of knowledge and experience in the community association industry.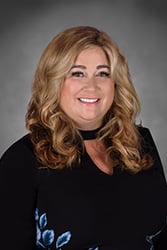 Beth Rappaport
VP of Business Development for Palm Beach County
Read Full Bio
In the 24 years that Beth has lived in Palm Beach County, she has been dedicated to making the community a better place to live for current and future generations. Beth is vastly experienced in the community association arena in both a professional and volunteer capacity, as well as having prior experience in sales and marketing for large corporations.
She has several years' experience in both property management and association landscaping. She has her CAM license and CMCA license. Beth has served as President of the Coalition of Boynton West Residential Associations (COBWRA) for the past three years. Before becoming President of COBWRA, she served as Treasurer of the coalition for three years.
Prior to starting her career, Beth graduated from the University of Miami with a BBA in International Finance and Marketing and later earned an MBA with a concentration in marketing from Florida Atlantic University. Today, Beth continues to volunteer in her community. She is the President of her community's HOA. She is also a dedicated supporter of Aid to Victims of Domestic Abuse (AVDA), serves on the PBSO Advisory Board, serves on the Palm Beach County Groundwater and Natural Resources Protection Board, and is a proud wife and devoted mom of two teenage daughters.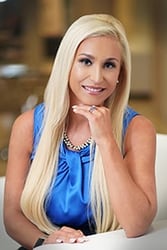 Read Full Bio
Ashley Dietz Gray has been handling the marketing at Campbell Property Management since 2013. She is a native Floridian who shines at building relationships and getting things done with a positive attitude. Ashley graduated Summa Cum Laude from Florida Atlantic University with her bachelor's in communications in 2010. Prior to joining Campbell, Ashley handled the marketing for a large credit union based in South Florida.
She has always believed "knowledge is power" and has made it Campbell's mission to offer free education in the form of in-person events and webinars as well as through their blog, Florida Association News (FAN), to Board Members and Property Managers of condos and HOAs throughout Florida. She has worked hard to spread the word about FAN, which currently has over 15,000 subscribers.
Ashley is a dedicated "boymom" to her two young sons, Logan and Fisher. She and her husband, Corey, reside with their boys in Boca Raton.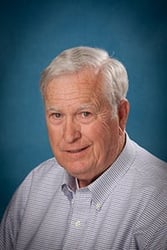 Read Full Bio
Bruce Campbell is a graduate of the University of Notre Dame. He served in the Combat Theater of Operations and subsequently taught at the Naval Academy. He has lived in Boca Raton since 1969 and has served on the Board of Directors of Food for the Poor, which has honored him for outstanding service.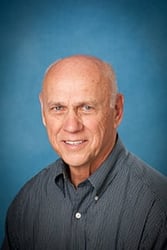 Read Full Bio
James Rosemurgy graduated from the University of Wisconsin with a degree in Accounting and received his MBA from Berkeley University in California. James spent several years in a Big 8 accounting firm prior to joining Campbell Property Management in 1975 as a partner. Since not being active in the day-to-day operations of Campbell, Jim has been an active real estate investor, developer, and manager.
Investing in the Communities We Serve
As a locally owned business, we're dedicated to giving back to the communities in which we serve by supporting local charities and nonprofit organizations.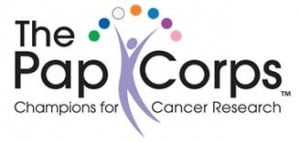 PAP CORPS

Palm Beach Gardens Soccer

TOYS

Big Brothers Big Sisters

Boys and Girls Club

Habitat for Humanity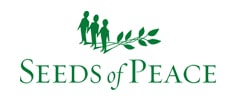 Seeds of Peace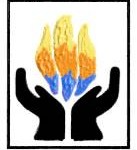 Alzheimer's Family Center Inc.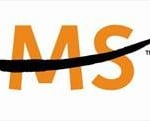 National Multiple Sclerosis Society

Bethesda Hospital Foundation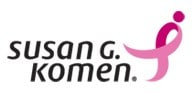 Susan G. Komen for the Cure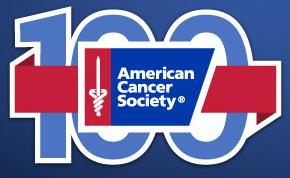 American Cancer Society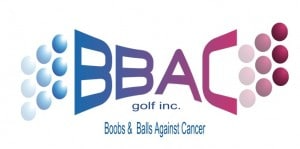 B&B Against Cancer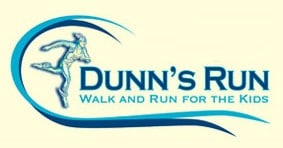 Dunn's Run
Freedom Fighter Outdoors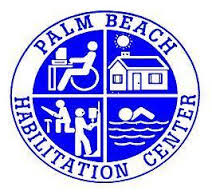 Palm Beach Habilitation Center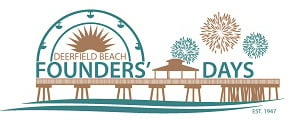 Founder's Day of Deerfield Beach

Ride 4 Orphans
Lighthouse Point Keeper Days
Lighthouse Point Winterfest
Youth and High School Sports Teams
Shop With a Cop – Margate Police Department Event
Join the Campbell Family
We know that the best way to serve our clients is to support our employees by providing work-life balance and opportunities for professional growth.
Learn more about what it's like to be part of this close-knit team, check out current openings, and apply for a position.