Changing your Association from self-managed to professionally managed is an important decision for any Board of Directors. The Board of Directors' major responsibility in any community is management. Even though the Association can hire assistance in operations management and property maintenance, the Board remains responsible and accountable for association management policy.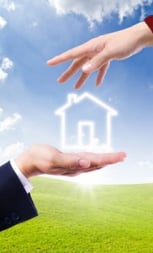 There are many advantages of hiring a professional management company for your community. Professional management companies act as a support team. While a single qualified manager may be strong in one or two areas, management companies provide a team approach with expertise in all areas of Association management. They have personnel with varied expertise available at any given time to assist the on-site manager and the Board of Directors or committees, as needed.
Professional management companies also relieve the Board of employer/personnel burden and the task of service contractor selection and supervision, when desired. Some Boards may wish to be active in this process, alongside the professional management company, which is perfectly fine.
There are also many disadvantages of self-managing your community. When self-managing your community, it becomes difficult to find and retain the appropriate combinations of skill and experience to coincide with the existing budget. Additional costs can incur due to the need for replacement because of illness, vacations and disruptions that result from unexpected terminations. A good management company is also more likely to get better cooperation and prices from contractors and vendors because these parties will want to do more business with the management company because they have other associations. This is a leverage point that self-managed associations are not able to use.
When, and if the Board determines that management by a professional management company is the preferred method, the process of finding the right management company begins. While in the selection process, make sure you define the criterion that is important to you and relay this to possible candidates.
Some examples of selection criteria include:
Contract flexibility – what is the cancellation policy?
How long has the company been in business?
What is the renewal rate of current customers? Is there high turnover?
Does the company customize services to meet your community's specific needs?
Do they have positive referrals from communities they currently manage?
Click here to view this SlideShare and others like it.
Transitioning from self-management to professional management is an important decision for any Board to make. Make sure to use important selection criteria and research.