Many clubhouses have the added benefit of housing gym equipment for the residents of the community to use. This fitness area is a great perk for residents. Since the gym area often consists of various fitness machines and equipment, it is essential to keep up with a regular maintenance schedule. Think of maintaining the clubhouse's fitness equipment as you would maintain your own car. Your car requires regular maintenance and service including changing the oil, putting air in the tires and changing the fluids. You conduct regular maintenance on your vehicle because you want it to run smoothly and last as long as possible. Also, expensive repairs can often be avoided if your vehicle is maintained on a regular basis. The same holds true for the fitness equipment in your community's clubhouse.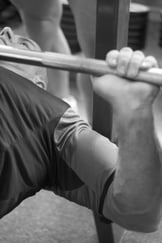 Here are some basic tips on maintaining the fitness equipment in your clubhouse:
• Keep a Maintenance Record – You should use a log book to list all fitness equipment and their maintenance records. This will help you keep to a regular schedule for maintenance.
• Observe Equipment Warranties – You need to keep a detailed record of each machine's warranty information. This will help your association avoid any unnecessary expenses that could have been dealt with during the warranty term.
• Focus on Cleaning and Oiling the Machines – Schedule regular fitness equipment service with a trained and certified technician to ensure that the equipment is functioning properly and receives the maintenance it needs. Also, make sure to remind residents to clean machines after each use.
Properly maintaining the fitness equipment in your clubhouse will not only make it last longer, but it will keep your residents happy and safe.
Does your clubhouse have fitness equipment? Do you regularly get the machines serviced? Let us know in the comment section below.