Quite often boards of condominium associations desire to access units in the condominium for various reasons when the unit owner or approved occupant is not present. There may be a water leak in a unit below and the association is looking for the source. There may be insects that are infesting other units nearby. Sometimes, the board just wants to see what is going on in the unit. While Section 718.111(5) of Florida Statutes provides associations with the irrevocable right to access all units in the condominium, such right is not absolute.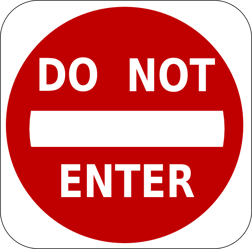 The qualifying portions of the Statute are "when necessary", "to perform maintenance, repair or replacement of common elements or of any portion of a unit to be maintained by the association", and "to prevent damage to the common elements or to a unit or units". Occasionally, a board may be overzealous in its desire to access the unit and there can be consequences from doing so improperly.
The Fourth District Court of Appeal reviewed this issue in the recent case of Small v. Devon Condominium B Association, Inc, Case Nos. 4D10-2302, 4D10-5243, 4D11-247 and 4D11-4119, April 2, 2014. In this case, the Association had a practice of providing pest control services within each unit on a monthly basis. After many years, unit owner Small informed the Association that she had learned that she suffered from a breathing disorder and requested that the Association stop treating her unit, indicating that she would take care of the pest control herself. The Board agreed and did not treat her unit for about 5 years. In 2009, a new Board took over and demanded access to the unit to perform pest control services. The unit owner declined and the law suit followed.
Ultimately, the Appellate Court ruled in favor of the unit owner, stating that an association must demonstrate that the desired access is BOTH reasonable and necessary for such access to be proper. An association claiming "necessity" alone is not sufficient. The facts of the particular case clearly demonstrated that, notwithstanding the Association claiming the necessity of access, the previous five (5) year history at the unit did not support that conclusion. Additionally, the personal medical issues of the unit owner supported the conclusion that the Association request was not reasonable.
The practice lesson to be learned from this case is that care must be exercised by the board of directors when considering accessing a unit. The facts and circumstances involved should be thoroughly reviewed and if there is any question whether the association should be accessing the unit without the permission of the unit owner, consultation with the association attorney should occur before doing so.