Would you like to have a vendor's past payment history at your fingertips when you're signing those checks?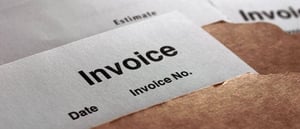 Traditionally, bills had to be delivered to the board members by courier or overnight service, and then those bills and checks had to be couriered to a second signer, and then finally back to the management company. In some cases, check signers are not even located in the same state! Instead of wasting valuable time approving and signing paper checks, why not just have this all done with a few clicks in an online portal? Online invoice approval accommodates huge corporations and small businesses, including homeowner and condominium associations.
Online accounts payable technology is relatively simple to use, the basic steps are as follows:
1. You receive an email notifying you that invoices are ready to be reviewed and approved
2. Log in to your secure online portal for your community
3. Accept or reject pending invoice(s)
The online portal is completely secure and offers many conveniences such as:
• Secure link to see scanned images of invoices
• Vendor history at a glance
• Access to paid bills 24/7
• Reduced late fees because of shorter turnaround time
For more information on online accounts payable, click here.
Does your association use an online accounts payable system? Let us know in the comment section below.