In a somewhat surprise decision, the Florida 2nd District Court of Appeal has ruled that, in certain circumstances, associations may not rely upon the provisions of Florida Statutes that relate to the collection of delinquent assessments when an owner makes a payment with a restrictive endorsement. (A restrictive endorsement is a notation on a check or cover letter that limits the manner in which the funds may be used or applied.) Chapter 718 of Florida Statutes (for condominiums) was amended in 1991 to provide that payments received by associations are to be applied in a specified manner and expressly notwithstanding any restrictive endorsement placed on the check or cover letter by the paying owner. This was originally included in the Statute to make certain that an owner that was delinquent could not avoid paying the interest, late fees, attorney's fees and costs incurred by the association in the collection process by placing a restrictive endorsement on the payment. This has been routinely followed in condominiums for the past 23 years without issue (and incorporated into Chapter 720 F.S. in 2007 for homeowner associations).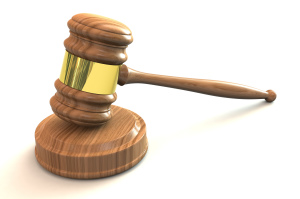 In the case of St. Croix Lane Trust & M.L. Shapiro, Trustee v. St. Croix at Pelican Marsh Condominium Association, Inc., Case No: 2D13-3636, August 8, 2014, the unit owner made a payment of $840 as a purported full and final payment for a claim by the Association of over $38,500. The Appellate Court decided here that the plain language of the condominium statute does not apply, but rather a different statute, Section 673.3111 F.S., involving negotiable instruments, was applicable to the circumstances. Section 673.3111 F.S. generally provides for what is termed "accord and satisfaction" of a disputed debt, meaning a payment offered as full and final settlement of the disputed debt and accepted by the claimant (association) will satisfy the debt. (One distinction that the Court indicated is that if the claim of the association is not disputed, the restrictive endorsement will not be applicable, but this rarely occurs.) In its decision, the Appellate Court appeared to search for justifications for ignoring the clear, specific, long-standing provisions of Chapter 718 F.S. (and Chapter 720 F.S.) that address this very issue that restrictive endorsements do not apply to payments to community associations. This decision seems especially punitive to community associations.
Although this case appears to be in conflict with a decision of the 3rd District Court of Appeal in Ocean Two Condominium Association v. Kliger, 983 So. 2d 739 (Fla. 3d DCA 2008), relying on the older case in accepting certain payments can be risky. As such, care will need to be exercised whenever receiving a partial payment on a disputed delinquent account. If there is an indication that the claim of the association is disputed and the payment is intended by the party paying to be "payment in full" or contains other words that can reasonably be construed to that effect, the payment should not be accepted. Consultation with the association attorney is advisable on this issue whenever it arises.