Do you ever have questions about your community association issues? Have you tried searching on Google, only to get results from all over the place that leave you more confused than when you started?
For example, if you are curious about the rights of a homeowners association regarding the approval of a sale to an owner, here are the first three results from Google: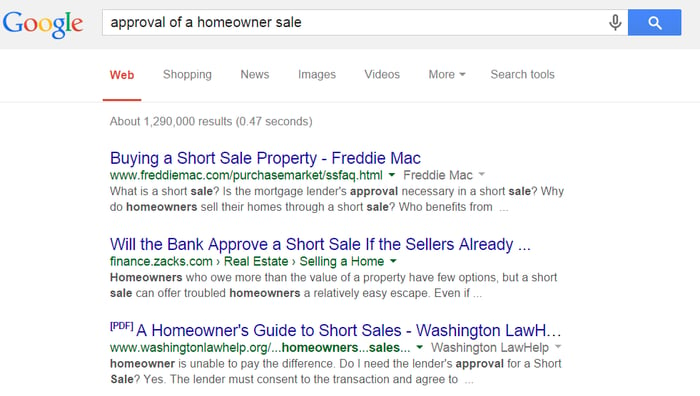 Not much help!
This is where FAN (Florida Association News) Search comes to the rescue. FAN Search is THE search engine specifically designed for board members, CAMs, owners and service providers in condominium and homeowner associations in Florida.
The same search in FAN Search would return the following: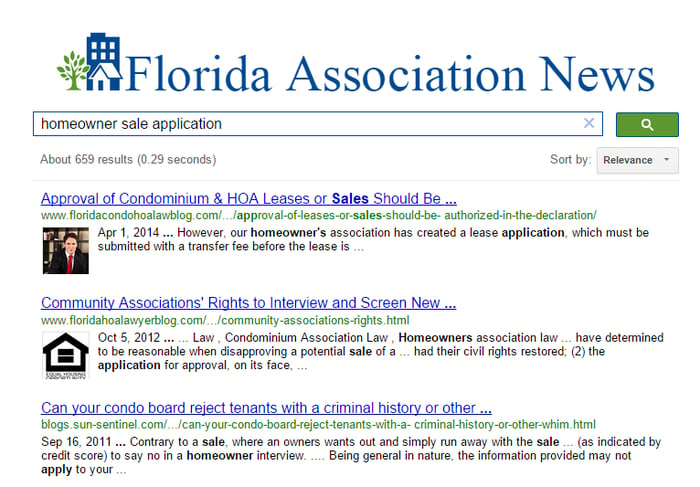 FAN Search helps board members and others involved in the industry find answers to any questions they may have regarding the community association industry. Only sources relevant to Florida community associations will come up when searching in FAN Search.
To get your questions answered, go to FANSearch.org or SearchFAN.org
Florida Association News (FAN) is THE online resource for thousands of board members, CAMs, owners and service providers in the HOA and Condo Industry. FAN also includes a blog (ReadFAN.org) and a monthly e-newsletter (GetFAN.org).
Have you ever used FAN Search for any of your questions? Let us know about your experience in the comment section below.
Ashley Dietz Gray, VP Marketing
I graduated Summa Cum Laude from Florida Atlantic University in 2010 with my BA in Communications. Upon graduating, I honed my skills in the field by working as a Media Assistant at WPBF-25 and at ESPN760. I began working at City County Credit Union in 2011 as the Marketing Coordinator. Currently, I handle the marketing at Campbell Property Management.