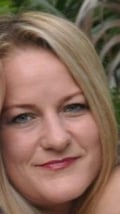 Robyn Hankins is the President of the Evergrene Master Homeowners Association, which includes 963 homes in Palm Beach Gardens, Florida. Originally from Miami, Robyn attended the University of Florida, where she received her degree in law. Robyn is an attorney specializing in employment and labor law, which she has been doing for 21 years. She has been on Evergrene's board for three years, serving as president for two of them.
Robyn has been married for a year to her husband Scott, and enjoys spending her free time scuba diving, doing martial arts and relaxing with their four kids: Jasmine, Jaclynn, Carson and Mason. Robyn enjoys making positive changes in the community and helping create a safe and beautiful place for the residents and her family to live in.
This past week, I spoke with Robyn to discuss her experiences working as the President of the Evergrene Master Homeowners Association:
Ashley: What has been your proudest accomplishment during your time on the board?
Robyn: The architectural and landscaping improvements that have been made to enhance our community over the past few years are definitely my proudest accomplishments. We have updated the landscaping around the clubhouse, as well as all of our common areas, resurfaced the pool, gave the kiddie pool and splash park a face lift and updated the lighting around the community. It is very important for us to make sure that the residents feel both safe in the community and proud to call Evergrene their home.
Ashley: How does your community engage the residents?
Robyn: Our community is very family friendly and we have a large variety of planned activities for adult residents and their children. Our social committee does a wonderful job planning fun activities for the whole community. Some of our neighborhood activities and events include our Annual Resident Appreciation Celebration, bird watching courses, community preserve clean-ups at our on-site nature preserve and holiday themed events, such as Easter Egg Hunts for the kids and Winter-themed holiday get-togethers. We have many ways of keeping our residents up-to-date on the latest happenings and events in the community, including sending out quarterly newsletters, sending out monthly email blasts, posting our events on the event calendar of our community website and posting notices in the clubhouse and around the community.
Ashley: Evergrene just won the award for Florida-Friendly Landscaping at the Florida Communities of Excellence Awards. Can you tell me more about the community's efforts to remain environmentally friendly?
Robyn: Evergrene is an Audubon International Gold Signature Sanctuary, recognized for our environmentally conscious practices. The community was the first residential development in the state of Florida to receive this designation, and the community has been re-certified annually to maintain our status as an Audubon Gold Signature Sanctuary. Our entire community is designed around the concept of living in peace and harmony with nature and the environment, including our landscaping. The initial development of the community included clearing 240 acres of invasive species, relocating over 2,200 trees to save them from destruction in the construction process and preserving 80 acres of upland preserves. Our common areas and landscaped yards are managed according to a comprehensive Natural Resource Management Plan approved by Audubon International. We use bio-friendly mulch and landscape primarily with native Florida plants. Residents are only allowed to plant Florida-Friendly trees, bushes, shrubs and flowers in their own yards.
Ashley: What advice would you share with other board members?
Robyn: I think the most important piece of advice I can give to other board members is to listen to your residents. When the board takes note of how the residents feel and attempts to cater to their needs, within reason of course, it makes it much easier to do the big projects, since you already have the trust of the residents behind you.
The Evergrene Master Association has been managed by Kathy Gise since 2006 and Carrie Voltz since 2012, both from Campbell Property Management.
"A big hats off to Robyn! With her many talents, including her own legal practice and devoted community involvement, she has contributed so much time and energy to the benefit of all of Evergrene's residents. We are all very thankful for her contributions, said Carrie."
"Meet the Director" is an ongoing series where we recognize an outstanding Director from a community association in South Florida.
Serving on the Board of a Community Association is a challenging and often thankless job. There are thousands of dedicated volunteers in South Florida that have stepped up to lead their communities and we hope this series serves as a reminder to us all – to thank those that have invested their time and energy to make their communities a better place to live.
Ashley Dietz Gray, VP Marketing
I graduated Summa Cum Laude from Florida Atlantic University in 2010 with my BA in Communications. Upon graduating, I honed my skills in the field by working as a Media Assistant at WPBF-25 and at ESPN760. I began working at City County Credit Union in 2011 as the Marketing Coordinator. Currently, I handle the marketing at Campbell Property Management.