With the ever-increasing urban development in Florida, especially in South Florida, we are sometimes reminded that we live in close proximity to a number of native and exotic invasive wild animals.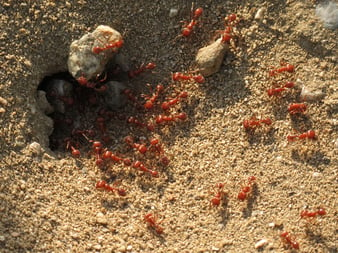 What can and should happen when your community association is confronted with that unexpected wild animal that causes a ruckus, or even worse, the wild animal has become a source of imminent danger to the members of the association or their guests? In the case of Hanrahan v. Hometown America, LLC, decided on June 20, 2012 by Florida's Fourth District Court of Appeal, the personal representative of a deceased resident, Ms. Hanrahan ("Hanrahan"), sought damages for the negligent death of Mr. Hanrahan, who died from fire-ant bites sustained on the common areas of Pinelake Gardens and Estates, a mobile home park ("Pinelake Gardens").
By way of background, Mr. Hanrahan was walking his dog in the common area of Pinelake Gardens known as the "Preserve". Mr. Hanrahan claimed that he brushed up against a bush, at which point the fire-ants gained access to his body. Mr. Hanrahan attempted to wash the fire-ants off of his body but collapsed on the shower floor. He died two days later.
During the trial, the Pinelake Gardens community manager testified that she was not aware of any resident in Pinelake Gardens being attacked by fire-ants on the premises, nor was she aware of any fire-ants in the area of Pinelake Gardens where the incident allegedly occurred. She testified that Pinelake Gardens regularly contracted with an exterminator to spray insecticide, which included killing ants (not specifically fire-ants). She further testified that maintenance employees would treat observed ant mounds with granules and would contact the exterminator if there was anything out of the ordinary observed.
The trial court ruled in favor of Pinelake Gardens. The trial court determined that Pinelake Gardens was not on notice of a fire-ant infestation at the area of the alleged incident, and therefore did not have a duty to Mr. Hanrahan to guard against the fire-ants. As a result, Hanrahan appealed. On appeal, Hanrahan claimed that the trial court improperly determined whether Pinelake Gardens could foresee the specific injury that actually occurred, instead of, as Hanrahan claimed, whether Pinelake Gardens' conduct created a foreseeable zone of risk.
The general rule in regard to wild animals in Florida, as explained by the appellate court citing to another case, Wamser v. City of St. Petersberg, provides, the law does not require the owner or possessor of land to anticipate the presence of, or guard, an invitee against harm from animals "ferare naturae" (which is a common law doctrine where wild animals are considered owned by no one specifically but by the people generally) unless such owner or possessor harbors such animals or has introduced wild animals to the premises which are not indigenous to the locality. Wamser involved a shark attack, in which the city did not have any knowledge of prior shark attacks and therefore did not have any foreseeability of shark attacks nor a duty to guard against shark attacks. As in Wamser, the appellate court ruled that there was no evidence in the record to show Pinelake Gardens had any knowledge of a "ferae naturae" attack in the alleged area.
The appellate court held that the presence of the fire-ants was not caused by any act of Pinelake Gardens and that Pinelake Gardens did not harbor or introduce them. Furthermore, Pinelake Gardens regularly attempted, by maintenance staff and exterminators, to treat the ant mounds and other manifestations of fire-ants.
To add a further caveat to its ruling, the appellate court added quoting to another case, "we do not say a landowner can never be negligent with regard to the indigenous wild animals found on its property. A premises owner could be negligent with regard to wild animals found in artificial structures or places where they are not normally found; that is, stores, hotels, apartment houses, or billboards, if the landowner knows or should know of the unreasonable risk of harm posed by an animal on its premises, and cannot expect patrons to realize the danger or guard against it." The appellate court ruled that there was no evidence that Pinelake Gardens knew or should have known of the unreasonable risk of harm posed by the fire-ants.
Even though the Hanrahan case primarily concerned fire-ants, the case could be applied to any number of wild animals that you could encounter in your community association, with the most notorious wild animal being the alligator. If you believe an alligator poses a threat to people, pets or property you can call the Nuisance Alligator Hotline at 866-392-4286. Remember, the basic rule is that if the association is aware of a dangerous animal which is within, or may be within, the lands governed by the association, the association has a duty to act. If you have further questions please contact your association lawyer.
Jeffrey Rembaum, Esq. of Kaye, Bender, Rembaum attorneys at law, legal practice consists of representation of condominium, homeowner, commercial and mobile home park associations, as well as exclusive country club communities and the developers who build them. He is a regular columnist for The Condo News, a biweekly publication and was inducted into the 2012, 2013 & 2014 Florida Super Lawyers. He can be reached at 561-241-4462.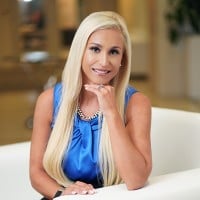 Ashley Dietz Gray, VP Marketing
I graduated Summa Cum Laude from Florida Atlantic University in 2010 with my BA in Communications. Upon graduating, I honed my skills in the field by working as a Media Assistant at WPBF-25 and at ESPN760. I began working at City County Credit Union in 2011 as the Marketing Coordinator. Currently, I handle the marketing at Campbell Property Management.