Mike DeCenzo is the President of The Corniche, a beachfront condominium association of 110 units on Singer Island, Florida. Originally from Massachusetts, where he attended college as well as medical school, Mike began his career as a Urologist in Springfield, Massachusetts. He remained there for 35 years until his retirement. During his career, Mike founded and served as President of one of the largest single specialty urology practices in the United States.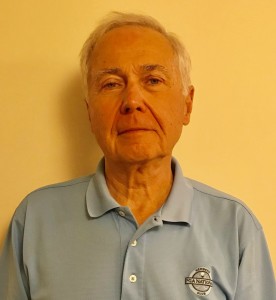 Mike has been married to his wife, Cary for 49 years. They have two sons, one, a lawyer and architect who lives in Indiana. The other a computer engineer in California. Mike and Cary also have three grandchildren. During his free time Mike enjoys playing golf, usually around three times a week. Mike and Cary are avid travelers, enjoying trips all around the world, whenever the opportunity arises. Mike has been on Corniche's board ever since running and being elected President in 2008.
This past week, I spoke with Mike to discuss his experiences working as the President of The Corniche Condominium Association:
Ashley: What do you like most about being on the Board?
Mike: Like any voluntary job, serving on the Corniche Board is not always easy, but I have found that participation in maintaining and improving our condo association, in partnership with the other Board Members and with Rafael Solis, our Property Manager, has been stimulating and rewarding. When faced with a problem, our approach is to have Rafael research the possible solutions by utilizing Campbell Property Management's experience in dealing with similar issues at other condos and then consulting outside sources. Rafael then presents choices to the Board, which acts as the final decision maker. We feel ourselves fortunate to have a Property Manager like Rafael who is resourceful, cares about the people who live at The Corniche, works hard, and is always polite, helpful and upbeat.
Ashley: What are some things you have done to improve the community as a whole?
Mike: The first and most important action was to create statutory reserves which The Corniche had never established. Doing so has provided us with a secure financial basis to handle expected and unexpected expenses in addition to decreasing our insurance costs, and has allowed those owners, who were interested, to market their homes more easily or to secure reverse mortgages.
The Corniche was constructed thirty-five years ago and, like any Florida property in a seaside location, requires careful maintenance and occasional large projects to protect the building and sustain its structural integrity. During the past ten years the projects included creation of a sea wall to protect the building from beach erosion, restoration of the reinforced concrete knee walls on our building's balconies and replacement of our elevators and fire alarm system. Additionally, we have replaced the waterproof membrane that lies between our garage ceiling and the surface of our outside parking lot. This required redoing all the outside landscaping including the pool area and tennis court. We are currently planning a modernization of our lobby, exercise facilities and the rest of the common areas in the building.
Ashley: Has your community gone through any rough spots, and if so, how did you overcome these?
Mike: All projects that need to be done can have rough spots. As a Board, you need to be very careful and make sure that you undertake extensive planning, engage competent consultants and vendors and negotiate favorable contracts. Fortunately, one of our Board Members is a lawyer, another an engineer and another an accountant, so we have received valuable in-house insight from them and creative ideas from the others.
One example of a rough spot occurred when we estimated the amount of reinforced concrete restoration work needed on a given project in order to set the amount of Special Assessment needed to finance the job. In one instance, the extent of concrete damage was more than we expected, and we found that the Special Assessment we had declared did not cover our cost, requiring the embarrassed Board to declare an additional assessment. After this experience we overestimated the cost when we did our next concrete restoration project.
Another rough spot occurred during our sea wall project. We are in a major sea turtle nesting area and a delegation of Board Members, our Property Manager and consultants had to journey to Tallahassee to testify and present our case to the Florida Fish and Wildlife Service in order to secure permitting.
Ashley: What advice would you share with other board members?
Mike: I would recommend that new Board Members read "The Condominium Concept" by Peter Dunbar which is a helpful guide to the rules and protocols of Florida Condo law. I feel that Board Members should not be too "hands on." Keep an eye open, but let your professional manager do their job and manage the property. This will make your time on the Board a better experience.
The Corniche has been with Campbell Property Management for ten years and is managed by Rafael Solis.
"Mike is a President who makes responsible management decisions to protect our condominium owners' investments," says Rafael.
"Meet the Director" is an ongoing series where we recognize an outstanding Director from a community association in South Florida.
Serving on the Board of a Community Association is a challenging and often thankless job. There are thousands of dedicated volunteers in South Florida that have stepped up to lead their communities and we hope this series serves as a reminder to us all – to thank those that have invested their time and energy to make their communities a better place to live. ​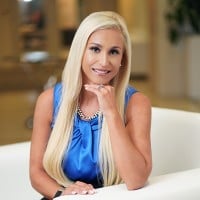 Ashley Dietz Gray, VP Marketing
I graduated Summa Cum Laude from Florida Atlantic University in 2010 with my BA in Communications. Upon graduating, I honed my skills in the field by working as a Media Assistant at WPBF-25 and at ESPN760. I began working at City County Credit Union in 2011 as the Marketing Coordinator. Currently, I handle the marketing at Campbell Property Management.