Condos and HOAs are generally exempt from ADA requirements because they are not "public accommodations" like hotels, restaurants or retail stores. However, we have seen a recent trend of legal threats against community associations because their websites were not ADA compliant.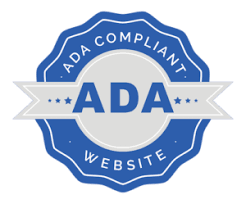 Why is this happening? The communities that are being threatened have listings of units that are available for sale or rent on their websites. Because they have this information on their public web pages, they have allegedly created a situation where their website is now relevant for the general public and individuals that are visually impaired may not be able to access and understand the information on the website.
If you have a condo or HOA website that includes information about units for sale or rent, or links to sites that have listings – you should remove this information ASAP.
Click here for an article from the law firm Becker and Poliakoff that describes the legal issues in more detail.
If you are a Campbell Property Management Client, we have communicated this information in detail to your Manager and have already taken steps to help your community deter this potential threat.