The FLCAJ (Florida Community Association Journal) Readers' Choice Awards give communities and board members an opportunity to select their favorite service providers. These prestigious awards recognize service providers that offer superior service and demonstrate a commitment to the success of their communities.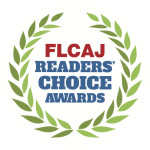 Campbell Property Management has been voted South Florida's highest rated community association management company the past SEVEN years, winning the highest level of recognition with the Diamond Award.
If you would like to cast a vote for Campbell, click here.
If you would like to cast a vote in the landscape management category for CPM (Complete Property Maintenance), click here.
To cast your vote in other categories, click here. Voting will run from now until December 31, 2020.
Ashley Dietz Gray, VP Marketing
I graduated Summa Cum Laude from Florida Atlantic University in 2010 with my BA in Communications. Upon graduating, I honed my skills in the field by working as a Media Assistant at WPBF-25 and at ESPN760. I began working at City County Credit Union in 2011 as the Marketing Coordinator. Currently, I handle the marketing at Campbell Property Management.