A report from the 2020 Homeowner Satisfaction Survey by The Foundation for Community Association Research for CAI, indicates that Americans are overwhelmingly satisfied with their HOAs, Condos and Co-Ops.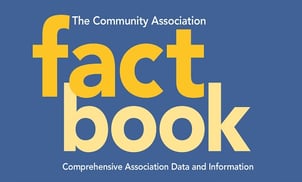 Some fun facts:
27% of the U.S. population resides in a community association.
Florida has over 48,500 community associations.
61% of associations in Florida are Planned Communities (HOA, POA, PUD, etc.)
36% of associations in Florida are Condominiums
3% of associations in Florida are Cooperatives
Persons over 65+ is the fastest growing population.
Over 5.1% persons 55+ lives in condominiums.
63% of residents rate their overall community association experience as positive and 22% rate the experience as neutral.
9 out of 10 residents believe their governing documents protect and enhance their community and believe their governing board, for the most part, serves the best interests of the community.
89% are on friendly terms with their governing boards.
75% say that property managers provide value and support to their residents and association.
In addition, residents say the best aspects of living in an association are:
Attractiveness of community
Safety
Maintenance Free Living
Maintaining property values
Amenities
Comradery of other residents
For more fun facts, view The Community Association Fact Book by clicking here.