Electric vehicles are becoming extremely popular. It is projected that by 2028, there will be over 3 million electric vehicles in the U.S. Many condo board members wonder what this means for them. We recently conducted a webinar on EV Charging. learn more below!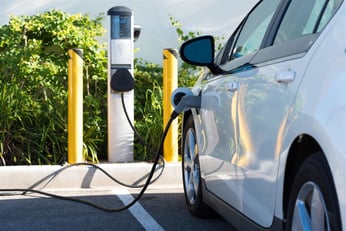 In Florida, condo associations are required by law to accommodate an owner's request to enable EV charging; however, the cost for this accommodation can be charged to the owner.
Typical questions include:
What are the Board's responsibilities?
What are the Owner's rights?
How much does it cost?
What are the different charging options?
How do we track and charge for electricity usage?
Ashley Dietz Gray, VP Marketing
I graduated Summa Cum Laude from Florida Atlantic University in 2010 with my BA in Communications. Upon graduating, I honed my skills in the field by working as a Media Assistant at WPBF-25 and at ESPN760. I began working at City County Credit Union in 2011 as the Marketing Coordinator. Currently, I handle the marketing at Campbell Property Management.