Rembaum's Association Roundup
In today's instant world, email allows us to express our thoughts anytime, anywhere. So often, emails serve as a substitute for making phone calls. If a phone call is made from a board member to a manager, absent a deposition of either party or a contemporaneous note documenting the conversation, the content of the communication remains private. But, if the board member sends an email rather than calling the manager, that email is considered a written record of the association and is required to be produced as a part of a member's official record request, with limited exception as discussed below.
With the sheer volume of emails received by a manager from owners, board members, purchasers, contractors, and lawyers, etc., there is no practical method of separating the emails which must remain confidential. This includes emails with respect to attorney-client privileged matters, personnel matters, information obtained in connection with a sale or lease, social security numbers, and medical information, etc., and separating these emails cannot occur without the manager or hired professional spending hours and hours and hours preparing such records for a member's requested official record inspection primarily at the association's expense. Moreover, if an outside professional is needed to prepare the emails for inspection, then the association will not be able to recoup the expenditure. While a condominium association cannot charge any amount to prepare for the inspection, a homeowners' association is limited to $20.00 per hour for administrative time expended to retrieve requested records. Clearly, this needs a legislative remedy!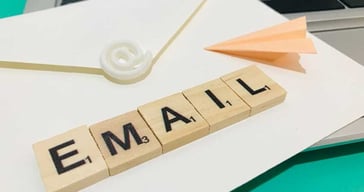 Generally speaking, for an association's needs to be met, there must be solid communication between the board and the manager. However, requiring all but privileged and confidential emails to be official records subject to membership inspection stifles that free flow of communication. That said, it is understandable that some emails should be subject to a member's inspection request, such as with regards to a bid package or contract.
More often than not, the emails to and from the manager are actually the property of the management company by whom the manager is employed. Absent discovery that takes place during litigation, typically a company's emails are the private property of the company. A shareholder of General Mills' stock cannot demand to see the president's emails to its manager, so why should the community association president's email to the manager be required to be produced? After all, overwhelmingly, community associations are "not-for-profit" corporations. At the end of the day, the need for transparency needs to be balanced against the practicality and costs of producing the emails.
There is limited guidance from the State of Florida Office of the Attorney General and the Division of Florida Condominiums, Timeshares, and Mobile Homes regarding the production of such emails. Let us take a look at the limited guidance we do have.
On March 6, 2002, the then-Chief Assistant General Counsel of the Department of Business and Professional Regulation ("DBPR") issued an opinion that "[c]ondominium owners do have the right to inspect e-mail correspondences between the board of directors and the property manager as long as the correspondence is related to the operation of the association and does not fall within the… statutorily protected exceptions… [The DBPR does not have] regulations expressly requiring archiving e-mails, but… if the e-mail correspondence relates to the operation of the association property, it is required to be maintained by the association, whether on paper or electronically, under Chapter 718, Florida Statutes."
In Humphrey v. Carriage Park Condominium Association, Inc., Arb. Case No. 2008-04-0230 (Final Order / Campbell / March 30, 2009), an arbitrator of the Division of Florida Condominiums, Timeshares, and Mobile Homes held that "…e-mails… existing… on the personal computers of individual directors… are not official records of the association… Even if directors communicate among themselves by e-mail strings or chains about the operation of the association, the status of the electronic communication on their personal computer would not change. Similarly, an e-mail to an individual director or to all directors as a group, addressed only to their personal computers, is not written communication to the association." The arbitrator reasoned that "[t]his must be so because there is no obligation to turn on [the] personal computer with any regularity, or to open and read emails before deleting them."
In Harbage v. Covered Bridge Condominium Association, Inc., Arb. Case No. 19-03-6413 (Emails Are Written Records of Association Order Re-Framing Affirmative Defenses / Simms / January 2, 2020), an owner challenged an association's failure to provide records requested pursuant to §718.111(12), Florida Statutes. The owner requested to inspect emails between the association and its property manager from 2017–2019. The association refused to provide the records, arguing that the emails were not written records subject to disclosure nor were they written records that are printed in the ordinary course of business. The arbitrator in the case dismissed the association's argument that the emails were not written records, citing Black's Law Dictionary, 11th Edition (2019), which explicitly includes emails in the definition of a "writing." Additionally, the arbitrator pointed to the fact that emails are accepted in litigation as records of regularly conducted business activity pursuant to §90.803(6)(a), Florida Statutes, to dismiss the association's claim that the emails are not subject to inspection because they are not printed in the ordinary course of business. The arbitrator held that the association's position was "untenable on both counts," finding that "emails are a written record subject to disclosure to unit owners."
Simply stated, if one were to rely on the guidance cited herein, then emails solely between board members, even a board majority, are not part of the official records, but emails between a board member(s) and the manager are part of the official records and subject to member inspection unless containing information that is otherwise privileged or confidential. All other emails not protected by privilege or other duty of confidentiality are also subject to member inspection.
Where does it end? What about text messages and WhatsApp? Will they, too, one day be subject to inspection? Why one without the other? Better still, if text messages are not subject to member inspection, why should emails be subject to inspection? If emails remain subject to inspection, should not phone calls between board members and managers be statutorily required to be recorded? Why not? Because such a requirement is absurd.
In addition, what is missing from today's legislation are laws protecting the free flow of communication between board members and the manager. Also patently missing from today's legislation is the ability of the association to require the member requesting the record inspection to prepay for the actual time and cost necessary to prepare the records for inspection.
So, while it may make sense for certain vendor emails to remain as records of the association subject to member inspection, it is this author's opinion that emails between the board and the association's manager should remain private property of the sender and recipient, most especially if the manager's computer is provided by the management company and not the association. However, if emails between board members and managers are going to remain as records which must be produced, absent privilege and confidentiality requirements, then at a minimum the association should at least be allowed to fully recover its expenses incurred in the record inspection. Perhaps a present or future Florida legislator will sponsor a long overdue bill to provide the association the lawful right to do so.
Jeffrey Rembaum's, Esq. of Kaye, Bender, Rembaum attorneys at law, legal practice consists of representation of condominium, homeowner, commercial and mobile home park associations, as well as exclusive country club communities and the developers who build them. Mr. Rembaum is a Certified Specialist in Condominium and Planned Development Law. He is the creator of 'Rembaum's Association Roundup', an e-magazine devoted to the education of community association board members, managers, developers and anyone involved with Florida's community associations. His column appears monthly in the Florida Community Association Journal. Every year since 2012, Mr. Rembaum has been selected to the Florida Super Lawyers list and was also named Legal Elite by Florida Trends Magazine. He can be reached at 561-241-4462.
Ashley Dietz Gray, VP Marketing
I graduated Summa Cum Laude from Florida Atlantic University in 2010 with my BA in Communications. Upon graduating, I honed my skills in the field by working as a Media Assistant at WPBF-25 and at ESPN760. I began working at City County Credit Union in 2011 as the Marketing Coordinator. Currently, I handle the marketing at Campbell Property Management.