Most condos and homeowners' associations prepared their 2022 budgets in the fall of 2021. At that time, the expectation was for 3-4% inflation in 2022. Unfortunately, we are now dealing with CPI inflation of 8.6% in 2022 and real inflation in South Florida feels even higher.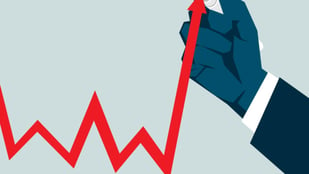 Even if you included 5% contingency in your budget, there is a possibility you may come up significantly short this year due to some costs that increased significantly more, e.g., property insurance. If you experienced a 10-15% raise in your insurance, you are likely on the low end of your peers. Many associations, especially older condominiums, are faced with 50%+ increases in insurance. Insurance is one of the largest components of most condo budgets, so this could create a significant financial challenge.
Does your association have enough operating cash to make it through the year? If you carry 2-3 months of "operating cash" in the bank, that means you should be in position to cover expenses that exceed 25% of your budget. However, you don't want your association to be running with no contingency or emergency funds, and some associations may only be carrying 1 month or less excess operating cash on their balance sheet. Do you need to consider a special assessment to cover excess operating expenses for 2022? Some of you may need to do this especially if your insurance renews in the second half of the year and you have not seen the bill yet. Every association should be looking at their spend through the first half of the year and projecting out what the full year might look like. If you have not done the analysis yet, we recommend you do it soon, so your owners can be prepared if an assessment is required, or you need to start discussions on a significant budget increase being required for 2023.
Is there some way you can cut costs this year? It is very difficult to cut expenses mid-year. This typically requires service reductions or elimination of contracts. I don't know any condo that pays for a service they don't feel they need! So, this can be harder than you might think.
Furthermore, real estate values have significantly increased throughout most of South Florida. Now may not be the time to try to cut services or delay capital expenditures, new owners and prospective owners expect the service level to be commiserate with these elevated purchase prices and expectations are higher than ever.
Throughout the remainder of 2022, we will have a blog post each month discussing this inflation storm and offer tips for your association to ride it out.