We are pleased to announce that we have a new Campbell website! This website is modern, clean and more importantly easier to navigate for board members and residents.
Here are some features of our new website that are useful for board members:
• The Blog
• Upcoming and Past Webinars
• Complete Content Library with educational pieces such as white papers, case studies and tip sheets
You can check out the new website here.
We encourage you to share the new website with any friends you have that are board members looking for more educational information for serving on their community's board.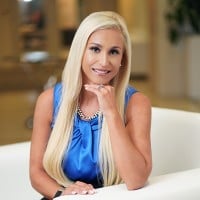 Ashley Dietz Gray, VP Marketing
I graduated Summa Cum Laude from Florida Atlantic University in 2010 with my BA in Communications. Upon graduating, I honed my skills in the field by working as a Media Assistant at WPBF-25 and at ESPN760. I began working at City County Credit Union in 2011 as the Marketing Coordinator. Currently, I handle the marketing at Campbell Property Management.