On August 23, 2022, the Palm Beach County Board of County Commissioners approved revisions to the County's Towing Ordinance to include regulatory and licensing requirements for Immobilization companies.
All immobilization companies which desire to operate in Palm Beach County must secure an operating permit from the Palm Beach County Consumer Affairs Division. Immobilization companies must secure an operating permit within ninety (90) days from the effective date of the ordinance revision.
Each operating permit issued pursuant to this section shall be valid and effective for one (1) year, beginning on January 1st and terminating on December 31st of each year.
It is unlawful for an immobilization company to immobilize a vehicle/vessel parked on private property without permission or authority of the vehicle/vessel owner/driver of that vehicle, unless each of the following requirements are satisfied:
The vehicle/vessel is parked in an unlawful manner or in violation of other parking rules and regulations.
A light reflective sign (minimum dimensions of at least 18" high X 24") is prominently posted on the property as follows:

Each driveway access/entrance or curb cut allowing vehicular access to the real property.
Within ten (10) feet from the public roadway.
If there are no curbs or access barriers, signs shall be posted not less than one (1) sign each twenty-five (25) feet of lot frontage.
Each sign shall be permanently installed not less than three (3) feet and not more than six (6) feet above ground level.
When authorized "Immobilization Zone" signs may be mounted on the same pole as the "Tow Away" signs.
Signs shall be continuously maintained on the real property for not less than twenty four (24) hours prior to the immobilization of any vehicle(s).
The light reflective sign and the text shall clearly display, on a contrasting background, the following information:

In letters at least one (1) inch high the words: "Unauthorized vehicles will be immobilized and/or towed away at the owner's expense";
In not less than two and one-half (2.5) inches high the words: "IMMOBILIZATION ZONE."
In letters at least one (1) inch high the days of the week and hours of the day during which vehicles will be immobilized;
In letters at least one (1) inch high the name of the company performing the immobilization service.
In letters at least two (2) inches high the telephone number to call and the on-site location (if applicable) where a person can go to request the release of the immobilization device on the vehicle.
Light reflective signs must be maintained or replaced so that they are clearly visible.
The Towing & Immobilization Ordinance can be read in its entirety here.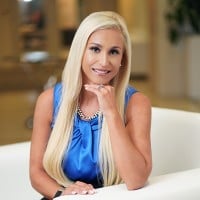 Ashley Dietz Gray, VP Marketing
I graduated Summa Cum Laude from Florida Atlantic University in 2010 with my BA in Communications. Upon graduating, I honed my skills in the field by working as a Media Assistant at WPBF-25 and at ESPN760. I began working at City County Credit Union in 2011 as the Marketing Coordinator. Currently, I handle the marketing at Campbell Property Management.