This video features three local hi-rises that were previously self-managed but transitioned to Campbell in 2019. Two years later, in 2021 – we sat them down and had a panel discussion about their experience with Campbell. We wanted to use their experience to help other hi-rise condos learn about transitioning from self-management to professional management.
The discussion covered a wide variety of topics including:
Why did they change
Why they decided to hire Campbell
How they overcame objections from owners who did not want to change
How the operations changed, and service improved
And finally, how their roles changed.
Click here to watch the full Self-Managed to Professionally Managed Roundtable Video.
For more great educational video content, be sure to subscribe to our YouTube channel.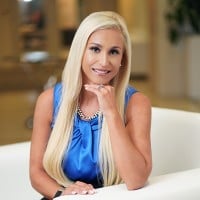 Ashley Dietz Gray, VP Marketing
I graduated Summa Cum Laude from Florida Atlantic University in 2010 with my BA in Communications. Upon graduating, I honed my skills in the field by working as a Media Assistant at WPBF-25 and at ESPN760. I began working at City County Credit Union in 2011 as the Marketing Coordinator. Currently, I handle the marketing at Campbell Property Management.