This is the second post in an ongoing series where we will explain the meaning of an unusual or interesting word; words or phrase that is relevant in community association management. Hence the name – What is that Word Wednesdays!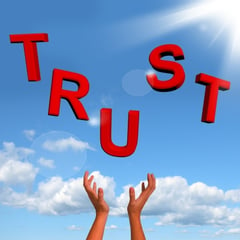 This week's word is Agent.
If your board has hired a property management company to manage your association, that company should act as your "Agent". The Property Manager is not like other contractors or vendors that have been hired by the association. The Property Manager works at the direction of the board and has a fiduciary responsibility to act in the best interest of the owners. Simply put, the Property Manager and the Board are supposed to be on the same team, working together to realize the goals of the community, as defined by the Board.
This is typically spelled out in your management agreement and it is also the law. Both 720 (HOA) and 718 (Condo) refer to the following:
As required by s. 617.0830, an officer, director, or agent shall discharge his or her duties in good faith, with the care an ordinarily prudent person in a like position would exercise under similar circumstances, and in a manner he or she reasonably believes to be in the interests of the association.
This agent relationship requires a great deal of trust. If you're concerned that your property management company is not acting in the best interest of your community, then you have a problem. It is critical to have a trusting relationship, so that Board Members can have peace of mind, knowing that they have hired an agent that is looking out for their best interests.
For example, Del Boca Vista condo hired Acme Management. The Acme Property Manager hired his cousin with no skills for an admin position, at a rate that was much higher than market rate. He also encouraged the board to hire his best friend, a roofer, who convinced the Board that they needed to replace a 10 year old roof, which could have easily been repaired and lasted 10 more years. This Manager was not "discharging his duties in good faith".
Do you trust your property manager? Do you have peace of mind? If not, you should consider making a change.