Jerry Brownstein is the President of Floral Lakes HOA, which includes 8 lakes, 589 homes and approximately 1,000 residents in Delray Beach, Florida. Originally from Philadelphia, Pennsylvania, Jerry attended Pennsylvania State University obtaining his bachelor's degree in both economics and accounting. He worked several jobs in accounting consultation and administration before making his way to Florida in September of 2000. He has been on the Floral Lakes Board for twelve years, and has served as President for eleven of them.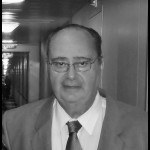 Jerry is a sports fanatic, especially when it comes to football. His favorite team is the Philadelphia Eagles. Jerry has been married to his wife, Charlotte for 51 years! He also enjoys spending time with his two children, Stacy and David. Jerry decided to become involved with the Floral Lakes Board because he wanted to be a part of improving the area where he and his friends lived.
This past week, I sat down with Jerry to discuss his experiences working as the President of the Floral Lakes Community Association:
Ashley: What has been your proudest accomplishment during your time on the board?
Jerry: I would have to say being able to keep the community in a financially secure position throughout the years. When I first joined the board we had about $122,000 in reserves and I am proud to say that we now have around $1.6 million. A very important part of enhancing a community is having the money to fund improvements, or to cushion yourself from the unexpected. We have also made room for more maintenance hours in order to make sure the residents are well taken care of in the community.
Ashley: How does your community engage the residents?
Jerry: We have over 10 different clubs that welcome the residents to make friends, have some competitive fun, or relax and enjoy hobbies with like-minded individuals. Our amenities are very well maintained and we strive to make sure that they are as up-to-date as possible. We also have holiday events, celebrations, and an appreciation day that all the residents can attend, enjoy some great food, and give thanks to those that work hard to make Floral Lakes the great home that it is.
Ashley: What tips do you recommend for an effective board meeting? How long are your board meetings?
Jerry: The key to successful board meetings is making sure everyone is on the same page and well informed about the problems in the community that need to be addressed. We always send out the agenda 10 days in advance of our meetings to allow our board members to familiarize themselves with what we will be discussing. It is also a good idea to have allotted times for different subjects to make the meeting run more smoothly, but we never talk about topics not on the agenda as that usually drags it out. Our meetings usually last about an hour.
Ashley: What advice would you share with other board members?
Jerry: The one thing I can say that will help in every area, on any board is planning. If you can think not only of what's in front of you, but what is ahead of you, you can start to pave the way for a better community environment. The board here at Floral Lakes takes full advantage of strategic planning, and we have been able to make amazing things happen, one priority at a time. It is also a good idea to specialize yourself in a particular area, whether it be air conditioning, lake management, clubhouse maintenance, etc. It is very beneficial to be able to take care of your community, and the more you know about it the better.
The Floral Lakes Community Association has been managed by Robin Dimitrakis of Campbell Property management since 2001.
"Jerry's years of financial and business experience are a true asset to Floral Lakes. He is knowledgeable about all aspects of the community and cares about the well-being of the residents and staff. It is a pleasure working with Jerry," said Robin.
"Meet the Director" is an ongoing series where we recognize an outstanding Director from a community association in South Florida.
Serving on the Board of a Community Association is a challenging and often thankless job. There are thousands of dedicated volunteers in South Florida that have stepped up to lead their communities and we hope this series serves as a reminder to us all – to thank those that have invested their time and energy to make their communities a better place to live.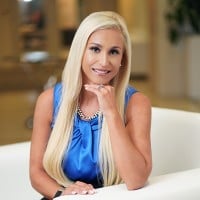 Ashley Dietz Gray, VP Marketing
I graduated Summa Cum Laude from Florida Atlantic University in 2010 with my BA in Communications. Upon graduating, I honed my skills in the field by working as a Media Assistant at WPBF-25 and at ESPN760. I began working at City County Credit Union in 2011 as the Marketing Coordinator. Currently, I handle the marketing at Campbell Property Management.