In this day and age, we need a password for just about every website we visit. It can be hard to keep track of all of these passwords.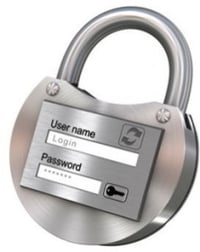 To simplify the password process, there are many password saving programs out there.
Password saving programs work by allowing you to create a master username and password, which stores all of your individual website usernames and passwords. Once you log in to the program, the application or website will automate the process of gathering usernames, passwords and any other information you might need to log in to any websites you visit. The next time you go and visit those websites, your password program will automatically fill in and submit your log in credentials for that website, eliminating the need to remember every password. These programs allow you to remember just one username and password instead of a dozen, or more.
Here are a few of the most popular password programs available for use:
• 1Password: An application that works on both Apple products and Windows, as well as Android phones. There is a one-time payment of $18 for phone use and $50 for computer use. To learn more about 1Password for Mac click here, for Windows, click here.
• Clipperz: A free password manager that is browser based, meaning that it works by storing your information on the internet and retrieving it through your account. To learn more about Clipperz click here.
• LastPass: A free application for saving passwords, however it does require fees for more advanced features. It is available on all operating systems. For more information or to download LastPass, click here.
• RoboForm: Another free application, but this one also has a handy function for filling out forms online. Available on all operating systems. For more info on RoboForm, click here.