The winners of the 2015 Florida Communities of Excellence Awards were announced on May 15 at the Awards Ceremony at the Bonaventure Resort & Spa in Weston. The awards, in their seventh year, are the only recognition program for community associations throughout Florida. These awards recognize communities and managers for outstanding achievements and are points of pride for current residents. The awards are independently judged by a panel of industry professionals who help recognize communities for their best practices and accomplishments.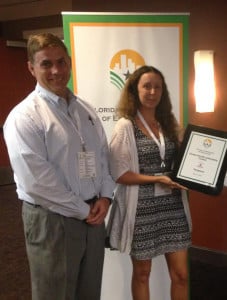 Evergrene won the 2015 Award for Florida-Friendly Landscaping. Evergrene in Palm Beach Gardens has adopted environmentally sound landscape, wetland, preserve and lake management practices designed to conserve water and protect the environment. The community follows all nine principles of Florida-Friendly landscaping, including minimizing the use of chemicals in fertilizers and pesticides to reduce the effects on health and the environment, strictly using native plants throughout the community and hosting regular lectures and activities on environmental topics, including native plants, bird-watching courses and botanical garden visits. Audubon International designated Evergrene as a Gold Audubon Signature Sanctuary, the highest award available. Evergrene has been a client of Campbell Property Management for three years and is managed by Carrie Voltz and Kathy Gise.
Three other associations managed by Campbell were recognized in four finalist categories:
• Pines of Delray West - Communications & Community
• Tuscany Bay - Financial Innovation
• Turtle Cay - Financial Innovation
• Turtle Cay - "The Comeback Kid" award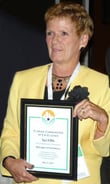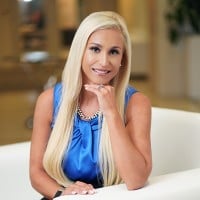 Ashley Dietz Gray, VP Marketing
I graduated Summa Cum Laude from Florida Atlantic University in 2010 with my BA in Communications. Upon graduating, I honed my skills in the field by working as a Media Assistant at WPBF-25 and at ESPN760. I began working at City County Credit Union in 2011 as the Marketing Coordinator. Currently, I handle the marketing at Campbell Property Management.