Marty S. Schuster is the Treasurer of Camino Real Village, a condominium association of 13, four-story buildings with 400 units in Boca Raton, Florida. Originally from Connecticut, Marty attended Bryant University in Rhode Island, where he obtained his bachelor's degree in 1965 in accounting. Marty started his career working at Schuster Express, a Northeast Common Carrier run by his family. After that, he held several executive positions in administration and finance. Marty made his way to Florida in 1984. He has been on the Camino Real Village Board for seven years, and has served as treasurer for all of them.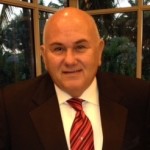 Marty enjoys adventure and usually spends his time away from the board exercising and traveling. Marty joined the board seven years ago with a group of individuals that set their standards high for improving the community for the residents in Camino Real Village.
This past week, I spoke with Marty to discuss his experiences working as the Treasurer of Camino Real Village:
Ashley: What do you like most about being on the board?
Marty: I like being able to bring my business experience to the board and help make financial decisions that are important to the continued enhancement of the community. I also like being able to see the progress of the improvements. It is a great sight to see the community you live in transform into a more modernized and enjoyable living environment for the residents.
Ashley: What are some things you have done to improve the community as a whole?
Marty: We have made a lot of improvements over the past few years. We have revitalized the tennis courts and gate house, repainted the buildings, revamped the lobbies and common rooms in all 13 buildings, updated the elevators with new electronic panels to bring them up to current code standards, and installed a new security system. We are now working towards repaving the roads and parking lots. We make sure that when we plan these renovations, we think long term. We want the improvements to the community to extend the life expectancy of some of the common elements and to help the community remain attractive for years to come.
Ashley: So, your community has undergone quite a few renovation projects. How did the board communicate these changes to the residents?
Marty: I think one of the most important steps in gaining resident support for a project is to keep everyone updated and informed. We made sure to discuss our plans with the residents at meetings and through the newsletters. We let them ask questions and provided answers. In the event of discussing a repair or improvement to the community, it is very important to have all of the facts you need to answer questions from the residents so that they understand the why, when and how of a project and feel comfortable with it. And, we gave them advance notice of all of our projects.
Ashley: What tips do you recommend for an effective board meeting?
Marty: Preparation is key for an effective board meeting. It is so important that the board fully understands any issues being discussed so they can intelligently communicate on those topics. I also feel it is important to give residents time to be heard at the meetings. However, it is very important to keep to the agenda and keep things moving along to avoid a lengthy meeting.
The Camino Real Village Association is managed by David Diaz of Campbell Property management.
"I appreciate Marty for his incredible service as a member of the Board of Directors at Camino Real Village. The contributions he has made to the community over the past 7 years have been invaluable. He truly makes a difference, said David."
"Meet the Director" is an ongoing series where we recognize an outstanding Director from a community association in South Florida.
Serving on the Board of a Community Association is a challenging and often thankless job. There are thousands of dedicated volunteers in South Florida that have stepped up to lead their communities and we hope this series serves as a reminder to us all – to thank those that have invested their time and energy to make their communities a better place to live.
Ashley Dietz Gray, VP Marketing
I graduated Summa Cum Laude from Florida Atlantic University in 2010 with my BA in Communications. Upon graduating, I honed my skills in the field by working as a Media Assistant at WPBF-25 and at ESPN760. I began working at City County Credit Union in 2011 as the Marketing Coordinator. Currently, I handle the marketing at Campbell Property Management.