Dr. Cohen is a snowbird, who usually resides in his South Florida condo six months out of the year. Upon returning from his stay up north, he finds that while he was away, his toilet overflowed, causing mold all over his bathroom.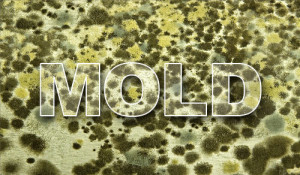 This is a common issue for many snowbirds that do not reside in their condos for months at a time. Depending on the extent of the damage, this issue may not only affect Dr. Cohen, but may also affect his neighbors. If the incident is covered by Dr. Cohen's insurance or the condo association's insurance, they must notify the insurance company within 14 days of the occurrence. If not, Dr. Cohen or the association must cover all the costs.
However, since Dr. Cohen and the association may not have known about the mold for months, since Dr. Cohen was out of town, the 14 day notice may have lapsed, leaving Dr. Cohen and/or the association responsible for the entire cost of the mold remediation, which can run up to $6,000.
Situations like the one mentioned above, brings many condo associations to consider if the association should conduct checks during the months the units are vacant. By law, condo associations have the right to access all units for maintenance, at reasonable hours, with notice. Condo associations also have the right to require unit owners to provide keys to their units. If condo associations are able to conduct periodic checks of the snowbirds' units, it could prevent mold from becoming a major issue.
Mold can be extremely dangerous causing respiratory problems, infections and asthmatic episodes.
Mold can easily be prevented by noticing the following signs and acting immediately:
Leaks from showers or bathtubs
Any flooding in a unit
AC issues causing water leakage
Leaky roofs or damp crawl spaces, usually caused by leaky roofs
Prolonged or constant plumbing leaks
Any prolonged running of water (toilet, etc.)
Here are the beginning signs of mold to look out for:
Peeling or cracked paint
Discoloration and bulging on drywall
The smell of a moldy odor
Small mold spots on any surfaces
Types of Mold:
Alternaria -found in showers or under sinks with leaky pipes. Also common in buildings that have had water damage. This type of mold can easily spread through an entire condo unit and into adjacent units.
Aureobasidium- found in units that have wooden surfaces, wallpaper, painted surfaces and window frames. It is pink and black.
Botrytis

- grows in areas with high levels of humidity, like bathrooms with poor ventilation. Chaetomium - usually grows on drywall with water damage. It can usually be identified by its musty odor.

Cladosporium

–Can grows on fabrics, like carpets, and on wood surfaces, like cabinets and floorboards.

Trichoderma

- This usually grows on damp carpet or wallpaper.

Stachybotrys chartarum

-This is more commonly known as "black mold" because it is slimy and black. This can be a very toxic mold, producing toxic compounds that cause severe health issues. This grows in areas that are consistently damp and in air conditioning ducts with leaking pipes or high levels of condensation.
Mold Remediation:
If you discover a water leakage in your condo or suspect mold damage, contact your insurance company right away. Also, contact a mold remediation specialist immediately. The specialist will inspect the surroundings to figure out the scope of the infestation, as well as the source. It is estimated that mold remediation can cost anywhere from $500 to $6,000, depending on the type of mold and the severity.
Have you or your condo association experienced an issue with mold? Tell us how you handled it in the comments section below.
Ashley Dietz Gray, VP Marketing
I graduated Summa Cum Laude from Florida Atlantic University in 2010 with my BA in Communications. Upon graduating, I honed my skills in the field by working as a Media Assistant at WPBF-25 and at ESPN760. I began working at City County Credit Union in 2011 as the Marketing Coordinator. Currently, I handle the marketing at Campbell Property Management.