Welcome 2016! While the expression "out with the old and in with the new" comes to mind, remember, too, that this is a great time for review. Start off the new year by reviewing your association's insurance policies to better understand the perils that it does, and does not, cover. Of particular concern to Florida's community associations, especially condominium associations, is how casualties stemming from slow leaks and resulting mold are handled. Sadly, I see coverage denials for this type of damage as commonplace.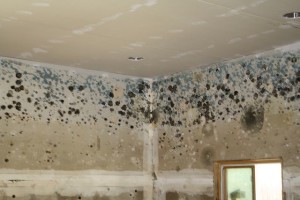 Absent a "rider," mold damage is typically excluded from today's property and casualty insurance policies. While limited coverage may be available in the form of a "rider," they come with significant strings attached. Most mold riders provide for a strict period of time that if missed will forever bar the association's recovery. More specifically, and according to insurance agent-broker, Floyd Nichols of the Insurance Office of America, commercial property insurance will not cover "continuous or repeated seepage or leakage of water or the presence or condensation of humidity, moisture, or vapor that occurs over a period of 14 days or more." It's important to note that notice must be provided to the insurance company within 14 days of the beginning of the leak and not within 14 days of its discovery.
According to Nichols, "on a regular basis we see claims that occur because the unit owner has been away from their property for a period of time that exceeds 14 days. On many occasions we will see a denial of coverage due to the 14 day provision. Most frequently we are seeing the issue arise on older properties because, even though we want to think our buildings will last forever, leaks do occur for a variety of reasons although the problem can happen in newer properties as well (think of a leaking ice maker line, a toilet that continues to run or broken washing machine hoses). What could be mitigated as a small claim will many times become a claim that can cost tens of thousands of dollars to repair. Additionally, the association might very well find itself responsible to mitigate and repair the problem without regard to who must bear the ultimate responsibility for the damages in order to protect other owners in the building from being exposed to mold, etc." In addition, an association can be required to effectuate the repair as a requirement set out in its declaration, too.
Nichols recommends to his association clients that the board ask their unit owners, especially snow birds and those on extended vacations, to provide for inspection of their units on a regular basis to avoid the 14 day exclusion. Although the inspection will not guarantee that the claim will be paid by the carrier, timely inspections will hopefully eliminate the implementation of this exclusion and hopefully save all parties much expense in the way of dollars and time.
An association could even develop a regular inspection schedule. Florida Statutes, section 718.111(5), provides that "the association has the irrevocable right of access to each unit during reasonable hours, when necessary for the maintenance, repair, or replacement of any common elements or of any portion of a unit to be maintained by the association pursuant to the declaration or as necessary to prevent damage to the common elements or to a unit." Condominium associations can even require keys to all units be provided, but the association has a responsibility to ensure the keys are properly secured. Whenever possible, an association should always provide advance notice prior to entering an owner's unit and always have at least two persons conduct inspections.
Jeffrey Rembaum, Esq. of Kaye, Bender, Rembaum attorneys at law, legal practice consists of representation of condominium, homeowner, commercial and mobile home park associations, as well as exclusive country club communities and the developers who build them. He is a regular columnist for The Condo News, a biweekly publication and was inducted into the 2012, 2013 & 2014 Florida Super Lawyers. He can be reached at 561-241-4462.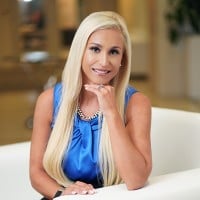 Ashley Dietz Gray, VP Marketing
I graduated Summa Cum Laude from Florida Atlantic University in 2010 with my BA in Communications. Upon graduating, I honed my skills in the field by working as a Media Assistant at WPBF-25 and at ESPN760. I began working at City County Credit Union in 2011 as the Marketing Coordinator. Currently, I handle the marketing at Campbell Property Management.