On Thursday, October 13, 2016, Campbell Property Management held their first ever "Community Appreciation Event" at The Universal Palms Hotel & Convention Center in Fort Lauderdale. Close to 200 board members from Broward County came out to enjoy delicious food and drinks, a mini trade show, education and entertainment.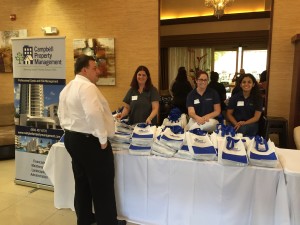 "This event is our way of thanking the board members of Broward County for all of the amazing work they do serving on their community's board of directors. We know it is a thankless job, but the work each of these board members does is so very important to their communities. This event is our way of thanking them for all of their hard work," said John Tight, CEO of Campbell Property Management.
During the first half of the event, board members were able to meet and mingle with vendors and play various games, including corn hole and a crossword puzzle. They were also able to have fun in the PhotoBooth! Click here to see all of the photos from the PhotoBooth.
The second half of the event included educational bingo and the presentation: "Board Member Best Practices" with Dan Tiernan, COO of Campbell Property Management and Betsy Barbieux of Florida CAM Schools.
Thank you to all of the board members who were able to attend!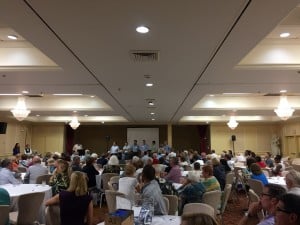 And, thank you to all of our event sponsors, including:
Ashley Dietz Gray, VP Marketing
I graduated Summa Cum Laude from Florida Atlantic University in 2010 with my BA in Communications. Upon graduating, I honed my skills in the field by working as a Media Assistant at WPBF-25 and at ESPN760. I began working at City County Credit Union in 2011 as the Marketing Coordinator. Currently, I handle the marketing at Campbell Property Management.