The Florida Community Association Journal has presented their eighth annual "Women Making a Difference" issue. The women represented have each made an impact on the community association industry in Florida. Trudi King of Campbell Property Management is one of the women featured this year.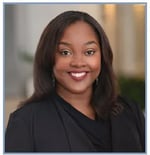 Trudi King, LCAM Hi-Rise & BuildingLink Process Specialist
Trudi is the Hi-Rise and BuildingLink process and procedure specialist for Campbell Property Management. She provides property specific preventive maintenance programs and leads state-of-the-art technology implementation, training, and launching at Campbell's properties. Trudi loves working with the property managers supporting them in their roles. Starting her management career in 2003, Trudi has demonstrated proficiency in budget preparation, analysis and management, staff supervision and support, restoration project management, technology upgrades, and highly effective disaster recovery management. Outside of her career Trudi serves on the board of the Backpack Barber Foundation in Fort Lauderdale, which provides haircuts, hygiene bags, clothes, and food to the homeless population. Trudi also enjoys spending time with her loved ones and animals.
Click here to check out the other featured women of the industry.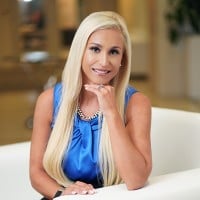 Ashley Dietz Gray, VP Marketing
I graduated Summa Cum Laude from Florida Atlantic University in 2010 with my BA in Communications. Upon graduating, I honed my skills in the field by working as a Media Assistant at WPBF-25 and at ESPN760. I began working at City County Credit Union in 2011 as the Marketing Coordinator. Currently, I handle the marketing at Campbell Property Management.