In honor of the recent Florida Community Association Journal's "Women Making a Difference" issue we wanted to highlight a Campbell employee who was recognized in the past: Beth Rappaport. Beth is the Vice President of Business Development in Palm Beach County for Campbell Property Management and was featured in the FLCAJ's "Women Making a Difference" issue in 2022.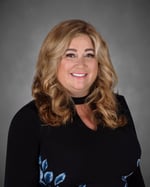 Beth Rappaport, Vice President of Business Development in Palm Beach County
In the 24 years that Beth has lived in Palm Beach County, she has been dedicated to making the community a better place to live for current and future generations. Beth is vastly experienced in the community association arena. She has several years' experience in both property management and association landscaping and holds her CAM and CMCA licenses. Beth served as president of the Coalition of Boynton West Residential Associations (COBWRA) for three years. Today Beth continues to volunteer in her community as president of her community's HOA. She is also a dedicated supporter of Aid to Victims of Domestic Abuse (AVDA), serves on the PBSO Advisory Board and the Palm Beach County Groundwater and Natural Resources Protection Board, and is a proud wife and devoted mom of two teenage daughters.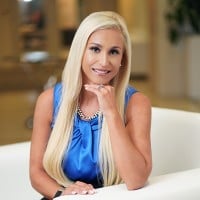 Ashley Dietz Gray, VP Marketing
I graduated Summa Cum Laude from Florida Atlantic University in 2010 with my BA in Communications. Upon graduating, I honed my skills in the field by working as a Media Assistant at WPBF-25 and at ESPN760. I began working at City County Credit Union in 2011 as the Marketing Coordinator. Currently, I handle the marketing at Campbell Property Management.