For some home buyers, financing the purchase of their new home can be a barrier to entry. Many home buyers need the benefit of an FHA backed loan for their lower interest rates. The Federal Housing Authority (FHA), a part of the Department of Housing and Urban Development (HUD), has provided mortgage insurance on loans made by FHA-approved lenders since its inception in 1934. Until a recent FHA rule change, any buyer interested in purchasing a condominium unit backed by an FHA loan faced the additional hurdle requiring that the condominium project itself must be FHA approved.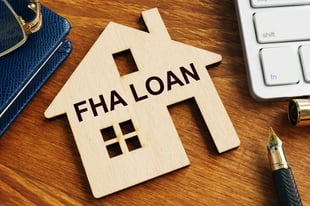 The FHA approval process for condominium projects can be complex and time-consuming. Prior to the recent FHA rule change, if the condominium project was not approved by the FHA, then prospective condominium purchasers could only obtain conventional loans, making it more difficult to secure financing. In fact, according to the FHA, only 6.5 percent of the country's more than 150,000 condominium projects are approved to participate in the FHA's mortgage insurance program. However, a new FHA rule that goes into effect on October 15, 2019 will change the approval process for condominium units and allow more buyers to receive approval for an FHA loan.
The new rule introduces several changes to the FHA approval process. The most notable is that the FHA will now allow an individual condominium unit owner to be eligible for an FHA backed mortgage even if the condominium project as a whole is not approved. However, the FHA will only approve a limited number of units in any condominium project. For projects with 10 or more units, no more than 10 percent of the individual units can be FHA-insured, and for projects with fewer than 10 units, no more than two individual units can be FHA-insured. Board members, owners, managers, and anyone else can access HUD's database to find the number of FHA backed loans in a condominium project at https://entp.hud.gov/idapp/html/condo1.cfm.
The following are some of the essential requirements for a condominium project to be FHA approved, which have not been changed by the new rule:
The condominium project must consist of two or more units
No more than ten percent of the units can be owned by one investor or entity in a project with more than 10 units. In a project with 10 or fewer units, an investor may not own more than one unit. Unsold units are not considered investor-owned.
No more than fifteen percent of the total unit owners can be in arrears of association fees.
While the FHA allows limited restrictions on leasing, a condominium project will not be approved if the declaration or by-laws require that a prospective tenant be approved by the association. However, the association may require leases to be in writing and subject to the declaration and by-laws of the condominium, request a copy of any sublease and the name of all tenants who will occupy the unit, and establish a maximum allowable lease term and maximum number of rental units within the project. The FHA leasing requirements are the same for condominium and homeowners associations, but the new rule changes apply only to condominium associations.
The new FHA rule requires that approved condominium projects have a minimum of 50 percent of the units occupied by "owners" for most projects. In 2015, the FHA clarified that a condominium unit is considered to be owner-occupied provided that it is not: (i) tenant occupied, (ii) vacant and listed for rent, (iii) vacant and listed for sale, or (iv) under contract to a purchaser who does not intend to occupy the unit as a principal residence or secondary residence. For approved projects, the FHA will insure up to 50 percent of the units in the project.
The new FHA rule has extended the allowable amount of commercial/non-residential space for an approved condominium from 25 percent to 35 percent of total floor space. It also extended the re-certification deadline for approved condominium projects from two years to three years. An approved condominium project may request renewal of its approval by submitting a request no earlier than six months prior to the expiration or no later than 6 months after expiration of the approval.
Getting your condominium project approved by the FHA allows more buyers the opportunity to purchase units in your community utilizing FHA backed loans. However, the approval process is complex, and may require that your declaration and by-laws be amended to conform with FHA requirements – most especially in regard to leasing. Each association will have to balance the benefit of FHA backed loans versus having lease approval powers. If an owner's neighboring tenant turns out to be previously convicted of rape, murder, or other heinous crime, then there is a great probability that such owner would have preferred stringent lease approval requirements as compared against providing for FHA backed loans in the community. Your association's legal counsel can be of great benefit in navigating issues concerning the FHA approval process.
Jeffrey Rembaum, Esq. of Kaye, Bender, Rembaum attorneys at law, legal practice consists of representation of condominium, homeowner, commercial and mobile home park associations, as well as exclusive country club communities and the developers who build them. He is a regular columnist for The Condo News, a biweekly publication and was inducted into the 2012, 2013 & 2014 Florida Super Lawyers. He can be reached at 561-241-4462.
Ashley Dietz Gray, VP Marketing
I graduated Summa Cum Laude from Florida Atlantic University in 2010 with my BA in Communications. Upon graduating, I honed my skills in the field by working as a Media Assistant at WPBF-25 and at ESPN760. I began working at City County Credit Union in 2011 as the Marketing Coordinator. Currently, I handle the marketing at Campbell Property Management.