The complaint heard often from condominium and HOA board members is in regard to the influx of assistance animals in their "no pet" or pet restricted communities. Few other topics within the body of community association law cause more consternation then the application of the Federal, State and local Fair Housing laws. In fact, one relatively minor misstep from a board member or manager can cost an association tens of thousands of dollars in damages, as well as attorney's fees and costs. Not only that, but this is one of the very few areas where board members could potentially face individual liability for their actions. Under most circumstances, board members will have protection from liability under the "business judgment rule," but this is not necessarily the case in the Fair Housing arena.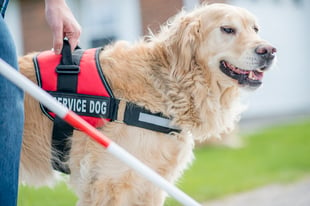 I have read applications for assistance animal requests, believed to be prepared by lawyers with knowledge in this field, which are used as a method to obtain new community association clients by selling the applications for a very low cost, even below several hundred dollars. Unfortunately, these application packages, while seemingly inexpensive, can expose the association to significant monetary penalties.
One such application package is a nightmare waiting to happen to an unsuspecting board because it requires the application to be completed in order for the board to review the matter. While Fair Housing laws encourage a uniform policy be implemented, an association's assistance animal application package cannot be made a prerequisite. It can be suggested that providing a completed application will assist in expediting the review process, but it cannot be mandated to be considered for approval. Also, without good cause, an association cannot demand regularly updated medical information concerning a claimed disability, regardless of the use of an application created by an association demanding otherwise.
Recent decisions point out the legal exposure to an association when board members or other agents of the association attempt to curtail the rights of assistance animal owners in an apparent effort to placate the rest of the community.
In a recent Fair Housing consent order entered September 28, 2018 by and between an applicant for an assistance animal and Hudson Harbor Condominium Association, Inc., located in New Jersey, the association was ordered to pay $30,000 to the assistance animal applicant for failing to grant a reasonable accommodation to its policy of requiring the animal be carried in a crate or carrier in the common elements and that the owner of the animal only use a service door when accompanied by the animal.
In another case, Pekiun v. Tierra Del Mar Condominium Association, Inc., 2015 WL 8029840, the association's motion for summary judgment was denied where the plaintiff's estate sued the association due to its failure to allow an assistance animal and argued that the association caused the intentional infliction of emotional distress and violations of both Florida and Federal Fair Housing Acts. In this case, the association demanded an assistance animal be removed from the premises due to another individual's allergies and required, not only that a specific application be completed by a particular time. After the assistance animal was approved, the association's management company changed and the new management company required the owner to "recertify" his assistance animal. Later, the owner committed suicide. Had the Association not given the owner such a hard time, would the owner still have committed suicide? We will never know. The damage award could easily exceed six figures given these occurrences and resulting suicide.
Remember, when considering an assistance animal request, all that is necessary is that the applicant has a disability recognized by the Fair Housing laws and that the animal helps ameliorate the symptoms or effects of the disability. This information can come to the association from a doctor, psychiatrist, social worker, mental health worker or any other qualified individual.
If the association desires a uniform application for assistance animals to assist in trying to streamline request procedures, the board should be looking to work with an attorney/law firm familiar in this area of law, and not simply go for the low cost option.
Unless and until the Federal, State, and local laws are modified to address this ever-growing situation, when considering assistance animal applications, the association would be wise to seek legal counsel before taking any action. This is particularly true if the association is going to request additional information, implement limitations or restrictions on the owner or assistance animal within the community, or perhaps deny the request.
Jeffrey Rembaum, Esq. of Kaye, Bender, Rembaum attorneys at law, legal practice consists of representation of condominium, homeowner, commercial and mobile home park associations, as well as exclusive country club communities and the developers who build them. He is a regular columnist for The Condo News, a biweekly publication and was inducted into the 2012, 2013 & 2014 Florida Super Lawyers. He can be reached at 561-241-4462.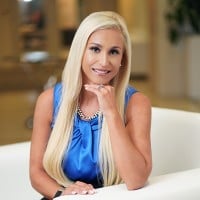 Ashley Dietz Gray, VP Marketing
I graduated Summa Cum Laude from Florida Atlantic University in 2010 with my BA in Communications. Upon graduating, I honed my skills in the field by working as a Media Assistant at WPBF-25 and at ESPN760. I began working at City County Credit Union in 2011 as the Marketing Coordinator. Currently, I handle the marketing at Campbell Property Management.