Unregulated, commercial short-term rental operators are threatening Florida community associations by spending millions of dollars to push for legislation that would force short term rentals into neighborhoods in violation of adopted deed restrictions meant to protect the rights and home values of the homeowners.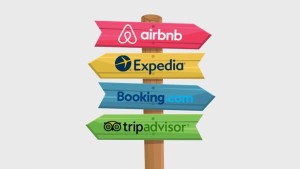 Your association can help fight against this legislation by joining Community Association Network (CAN). CAN is a coalition of Florida community associations committed to protecting the rights of over 40,000 associations and 10 million homeowners. You can join CAN by going to CANLAWS.com and help have your voice heard on important issues impacting community associations in Florida.
CAN has already fought against numerous pieces of legislation that would have negatively impacted community associations, such as HB 987 which would have removed all associations current or future restrictions on rentals. This Bill was opposed and died in the house. Click here to access CAN's brochure and see the additional legislation CAN has fought against.
Joining CAN will provide your association with the best insurance policy against negative legislation affecting community associations. To join CAN or donate to this effort, please go to CANLAWS.com or mail checks payable to "Community Association Network Legislative Fund" to:
Community Association Network Legislative Fund
Attn: Dara Lahav
300 North Maitland Avenue
Maitland, FL 32751
Management companies can also make an impact. Campbell Property Management is a member of Chief Executive Officers of Management Companies (CEOMC) donating money to combat negative legislation affecting associations. Click here to learn more about CEOMC.