Rembaum's Association Roundup
A great many streets in Florida's residential communities are lined with oak trees. While they can look so appealing as a canopy, many of these trees can raise sidewalks and driveways. Their massive roots can grow into plumbing lines, cause various trip hazards and kill the grass, too.
Until recently, it was very problematic to remove these trees for a variety reasons. Moreover, it was also expensive to deal with all of the governmental red tape caused, in many instances, by over zealous city officials, such as the city forester, who requires strict compliance with the community's original landscaping plans, etc. Well, the Florida legislature listened to stories of local government unreasonableness and did something about it to the great satisfaction of association members everywhere.
But, there is still a problem because many local governments refuse to accept that House Bill 1159 was passed into law in 2019. This new law prohibits a local government from requiring a notice, application, approval, permit, fee or mitigation for the pruning, trimming, or removal of a tree on residential property when an arborist or landscape architect documents that the tree presents a danger to persons or property. As an important FYI, mangroves are exempt and all existing requirements for mangrove trimming, etc., remain steadfastly in place.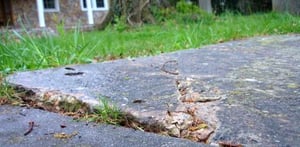 Apparently, the problem of local government personnel ignoring this new law is so pervasive that on January 7, 2020, the Speaker of the Florida House of Representatives, Jose Oliva, sent a memo to all Local Government Officials alerting them that they need to follow this new law and that the House of Representatives will be "diligent in executing its oversight responsibilities in order to protect the rights of property owners and to prevent illegal governmental actions that interfere with these rights. WOW!!!
If your community has a problem with tree removal caused by local government officials perhaps showing them a copy of the memo might help. Also, be sure to alert your association's attorney to the problem so that they can intercede on the association's behalf.
This new law is codified in s. 163.045, Florida Statutes and provides as follows:
s. 163.045 Tree pruning, trimming, or removal on residential property.—
(1) A local government may not require a notice, application, approval, permit, fee, or mitigation for the pruning, trimming, or removal of a tree on residential property if the property owner obtains documentation from an arborist certified by the International Society of Arboriculture or a Florida licensed landscape architect that the tree presents a danger to persons or property.
(2) A local government may not require a property owner to replant a tree that was pruned, trimmed, or removed in accordance with this section.
(3) This section does not apply to the exercise of specifically delegated authority for mangrove protection pursuant to ss. 403.9321-403.9333.
Jeffrey Rembaum's, Esq. of Kaye, Bender, Rembaum attorneys at law, legal practice consists of representation of condominium, homeowner, commercial and mobile home park associations, as well as exclusive country club communities and the developers who build them. Mr. Rembaum is a Certified Specialist in Condominium and Planned Development Law. He is the creator of 'Rembaum's Association Roundup', an e-magazine devoted to the education of community association board members, managers, developers and anyone involved with Florida's community associations. His column appears monthly in the Florida Community Association Journal. Every year since 2012, Mr. Rembaum has been selected to the Florida Super Lawyers list and was also named Legal Elite by Florida Trends Magazine. He can be reached at 561-241-4462.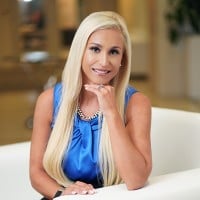 Ashley Dietz Gray, VP Marketing
I graduated Summa Cum Laude from Florida Atlantic University in 2010 with my BA in Communications. Upon graduating, I honed my skills in the field by working as a Media Assistant at WPBF-25 and at ESPN760. I began working at City County Credit Union in 2011 as the Marketing Coordinator. Currently, I handle the marketing at Campbell Property Management.