Did you just start as a new board member in your condominium or homeowner's association in Florida? Yours is a thankless job, but someone must do it. At Campbell, we understand how challenging your job as a board member can be. It is impossible to make everyone happy, but that does not mean you should not try.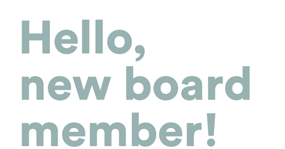 As a new board member, it is especially important that you are well educated on your community issues and have resources available to help you understand your role as a member of the board in addressing those issues. In order to streamline your education, we have pulled together some great information that will help you understand the what, why, where, when and how of serving on a community board in Florida.
Simply fill out the form on our Content Library page to receive the Board Member Primer for Community Associations in Florida.
This primer includes 13 short articles you should read to understand your role and other tips and advice for new board members.
If you are new to the board and need to get certified, you can attend a Campbell Board Certification Course, go to Campbellevents.org to see all our upcoming events.
Here are some blog posts featured on Florida Association News that may also be of use:
We hope all these resources add value and make your job as a board member easier!
Good luck and thank you for volunteering!