Are your committee meetings not running how you would like them to? Do the committee members have a clear understanding of the goals of the committee and their obligations as committee members?
We have put together a list of 6 tools that, if implemented, will fine-tune your committees so that they run more effectively. Take a look:
Click here to view this SlideShare and others like it.
Do you have a Code of Conduct for the Committee Members? It could be the same one for your Board of Directors.
Is there a clearly defined Charter for the committee? It should include:

Overall role – which would include a description of the committee and explanation of their goals and also include a reminder that the committee members serve at the pleasure of the board.
Specific responsibilities – don't be vague, specify exactly what they should and should not be doing and how often. For example, if one of the responsibilities of the Finance Committee is related to the budget, make it clear that they should "Make recommendations on the proposed budget prepared by management," which makes it clear that they are not the originators of the budget (unless that is what you want) and that the committee should not be brainstorming on budget ideas, they should review what is presented to them.
Member rules and requirements – make it clear who should join and that personal agendas are not allowed.
Frequency and other details about their power - obligations and information that they should be familiar with.

Do you have a clear Application Process for Committee members? Are people that are registering or applying for the committee made aware of the Code of Conduct and Charter?
Is there a Committee Education or Orientation Process? Do you schedule a meeting once a year for the Committee Members to make sure that they understand their role in serving the board?
Is your Chairman for the committee in lockstep with the Board's goals? Should the Chairman be a Board Member (this is not legal in compliance, but may be legal on other committees). Is your Chairman capable of keeping the members on task and working towards the goals set by the board?
Do you have Committee Policies in place (could be included in the Charter) regarding how the committee interacts with the board?

Agenda for Committee Meetings is approved by a Board Liaison.
Chairman and Board Liaison communicate with the President, no other members are involved in communication.
What tools do you have in place to make your committees more effective?
For more information on committees, click here. Or to read about 5 keys to effective committees in HOAs and Condo associations, click here.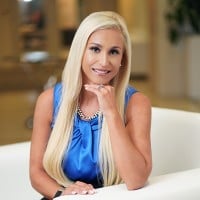 Ashley Dietz Gray, VP Marketing
I graduated Summa Cum Laude from Florida Atlantic University in 2010 with my BA in Communications. Upon graduating, I honed my skills in the field by working as a Media Assistant at WPBF-25 and at ESPN760. I began working at City County Credit Union in 2011 as the Marketing Coordinator. Currently, I handle the marketing at Campbell Property Management.