Florida is blessed with so many beautiful benefits that it is no surprise people choose to move here and take advantage of all that our state has to offer: coastline, climate and plenty of sunshine.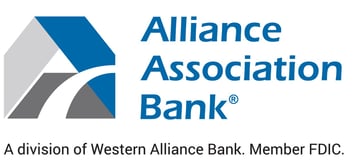 A significant number of Floridians live in either self-managed or professionally managed associations. Some may not realize that the rules and regulations guiding the management of those associations are different in every state. Homeowner, condominium, and cooperative associations in Florida have their distinct statutes governing their operations, so keeping current with all laws and regulations is essential.
As someone who has worked extensively with the association management industry, I'm often asked why is it important to choose a bank with specific expertise in this sector? There are many benefits, and I recommend associations pay particular attention to the following areas.
Industry Experience
Management companies and associations rely on the products, services, and recommendations given to them by their financial institutions to receive correct and timely information. Alliance Association Bank is unique in its service to the industry. We specialize in providing the innovative products and services required by the association management industry.
By concentrating on the specific needs of the association management industry, we're always up-to-date on banking changes that may affect management companies and the associations they manage. We work hand-in-hand with clients to ensure they understand those changes. The association management industry is not a traditional business, and at Alliance Association Bank, we certainly don't treat it that way. We excel at providing tailored solutions and products that provide the service, resources, and knowledge that help management companies and associations to be efficient.
Our experience is valuable in other ways, too. Recently, an association reached out to me regarding an elevator modernization project they were considering. The elevator did need updating, but several board members were concerned about depleting the association reserves and questioned if there was enough in the reserves to fund the project. I was able to offer assistance with their decision knowing that another way to handle this type of project is to use a portion of reserves for the project and finance1 the remaining amount. By choosing this option, the modernization would move forward without reducing reserve funds to the point where a special assessment would be required
Lockbox2 Ownership
Another benefit of Alliance Association Bank's sole focus within the association management industry relates to lockboxes. While many other institutions will offer a lockbox service, many of those institutions rely on a third-party, lockbox processing service, which may result in research and exception items before being processed. The no-fee lockbox utilized and owned by Western Alliance Bank, of which Alliance Association Bank is a division, only processes association payments — thousands of payments per hour. Therefore, Alliance Association Bank's lockbox provides associations with an extreme level of accuracy, which improves cash flow into communities, since all payments received into the lockbox are processed that same day.
Deposit Solutions
With Alliance Association Bank, community associations can choose from a full spectrum of deposit accounts. We offer everything from interest-paying operating accounts3 to money market4 accounts and CDs.
Additionally, Alliance Association Bank participates in the Promontory Interfinancial Network, which allows associations to have access to multimillion-dollar FDIC coverage through CDARS5 and ICS sweeps, all while earning competitive rates of interest. Through this network, communities may have more than $250,000 in deposits, while only dealing with Alliance Association Bank. This reduces administrative burdens, especially during tax and financial reporting seasons. It also frees up valuable time, so you can skip extra paperwork while enjoying the peace of mind associated with multimillion-dollar FDIC insurance eligibility. As always, your confidential information remains protected.
Industry Involvement
Since its inception, Alliance Association Bank has been focused on the needs of the community association industry. For that reason, we are proud national sponsors of the Community Associations Institute (CAI), the leading industry education, resource, and advocacy organization. Working with CAI provides benefits to our clients and us through a better understanding of industry trends, legislative changes, and other factors that will impact association operations. CAI also refers to its vetted vendors as business partners and offers a designation of Educated Business Partner (EBP), which I have obtained.
Technology
We're always working to make improvements to our systems by utilizing trusted and verified new technologies. When used, these technologies, including our industry-leading ConnectLive software integration, as well as our homeowner payment and management portals, provide greater account access, efficiency, and transparency to the financial management process. Services we offer include:
Auto reconciliation using the industry's leading accounting software programs, helps the management company's accounting team or bookkeeping firm produce monthly financials in a much quicker timeframe to the board members, providing more transparency
Accurate lockbox processing of owner payments with minimal research or exception items
Specialized remote deposit6 check scanner capabilities
State-of-the-art online banking7 security features
Electronic delivery of monthly statements
Online viewing capabilities for board members
This is just a sampling of the areas where Alliance Association Bank may help your association run smoothly. By working with associations and community management companies, we have developed a solid track record of bringing new efficiencies, automation and most importantly, accountability to the financial management for associations. Additionally, Alliance Association Bank is a division of Western Alliance Bank. Western Alliance is rated one of the country's top-performing banking companies and has ranked in the top 10 on the Forbes "Best Banks in America" list for five consecutive years, 2016-2020.
Lisa Elkan is vice president in the South Florida region for Alliance Association Bank, and has over 35 years in the financial services industry. She may be contacted at lelkan@allianceassociationbank.com or 561-212-2091.
---
Alliance Association Bank is a division of Western Alliance Bank. Member FDIC.
All offers of credit are subject to credit approval.
Funds deposited through the Lockbox will follow Western Alliance Bank's funds availability policy as outlined in the Deposit Account Agreement Disclosure.
Refer to the disclosures provided at account opening and the Schedule of Fees and Charges for additional information.
Withdrawal transaction limits apply. Refer to disclosures provided at account opening and the Schedule of Fees and Charges for additional information.
Funds participating in the program are deposited into deposit accounts at participating banks, which are insured by the Federal Deposit Insurance Corporation (FDIC) for up to $250,000 for each category of legal ownership, including any other balances a bank customer may hold directly or through other intermediaries, including broker-dealers. The total amount of FDIC insurance in an account depends on the number of banks in the program. If the balance in the account is greater than the FDIC insurance coverage in the program, any excess funds will not be insured. Customers should read the Program Terms and Conditions carefully before depositing money into the program and for other important customer disclosures and information. To assure their FDIC coverage, customers should regularly review banks in which their funds have been deposited, and notify the sending bank immediately if the customer does not want to allocate funds to a particular bank or banks. CDARS and ICS are registered service marks of Promontory Interfinancial Network, LLC. Subject to terms, conditions and disclosures set forth in the agreements. Limits and customer eligibility criteria apply.
A Business Checking account required. Other related fees may apply. Refer to disclosures provided at account opening, the Business Schedule of Fees, and Pro Forma for additional information. Funds deposited through Remote Deposit Capture will follow Western Alliance Bank's funds availability policy as outlined in the Deposit Account Agreement Disclosure.
Fees may be imposed for additional services related to online banking. Refer to Business Online Banking Setup and Authorization for more information.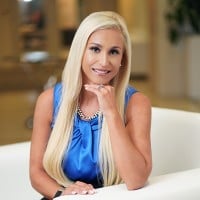 Ashley Dietz Gray, VP Marketing
I graduated Summa Cum Laude from Florida Atlantic University in 2010 with my BA in Communications. Upon graduating, I honed my skills in the field by working as a Media Assistant at WPBF-25 and at ESPN760. I began working at City County Credit Union in 2011 as the Marketing Coordinator. Currently, I handle the marketing at Campbell Property Management.