Campbell Property Management and CenterState Bank have a long history. Campbell Property Management and CenterState Bank have been business partners for almost 15 years. Beginning with a relationship with Boca-based First Southern Bank and its acquisition by CenterState Bank in 2014, the relationship between Campbell and South State Bank has grown and strengthened over the ensuing years. As one of our top-tier management companies, the bank has worked with Campbell to enhance and develop additional services as required to fill the needs of not only our large management companies but also our many medium-size and standalone associations.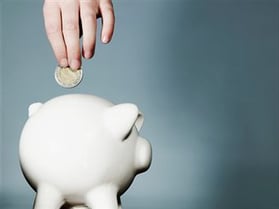 CenterState/South State Bank offers a wide array of products suited to the specific needs of the highly specialized association market segment. These services range from the timely receipt of maintenance and special assessment payments to the rapid retrieval of banking information for monthly and annual financial reports. It also includes assisting board members in making decisions about association appropriate investments and financing options available. This includes special projects such as roof repair, clubhouse refurbishing, security and lighting improvements, roadways, installation of hurricane windows and more. We also assist management companies with information and options available for enhanced software applications for accounts payable and accounts receivable.
A brief summary of CenterState/South State Bank Association Banking services follows:
Account Opening Process
With the onset of the pandemic, CenterState/South State Bank have opted to streamline the methods of opening and/or changing association accounts to protect our customers and branch personnel from exposure.
New DocuSign service available to board members to electronically sign and return signature cards and service forms for implementation/changes; and
No requirement for board members to appear at branch to open accounts
Accounts Receivable
This is the backbone of any association's finances, or any other business for that matter. CenterState/South State Bank offer Internet-based lockbox services with the following features:
Local post office addresses in Miami and Tampa for maintenance payments;
Discreet post office boxes for Campbell associations' mail only;
Online payment options to owners such as direct debit, credit card, debit card and e-check as well as the traditional personal check/online bill pay.
Direct download capabilities for management companies to update owner receivable information daily;
Check scanners in Campbell offices to send maintenance payments directly to the lockbox for complete owner maintenance payment records; and
Daily direct credits to association accounts with no co-mingling of other entities' funds.
Accounts Payable
Online bill pay service for input and approval of checks through Campbell's use of Avid/Exchange which negates having to shuttle checks back and forth to board members for signatures;
Emergency bank official checks available to board members for vendor payments at no charge with overnight labels for tracking; and
Credit cards for board members with no personal liability.
Online Banking
Daily bank balance and transaction reports for management company and board members;
E statement book where the complete set of monthly bank statements is available to the management office on the first business day of the month for rapid turnaround of financials for boards.
Incorporation of loan information, target balance accounts and corresponding balances in swept accounts for a complete picture of funds availability.
Investment Choices Appropriate to Association
CenterState/South State Bank have a variety of FDIC insured products of which board members may choose for excess cash.
Certificates of deposit and money market accounts
Target balance accounts with corresponding sweeps for full FDIC insurance
Laddered CD portfolios through our Wealth Management Division
Association Lines of Credit and Loans
CenterState/South State Bank offers lines of credits and loans to customers and prospects of the bank. Whether the Board wishes to have emergency funds in place (line of credit) or loans for the purpose of repairs for roofs, concrete, balconies, clubhouse refurbishment, roadways, elevators, electrical improvements and lighting and security enhancements, our dedicated team of association lending officers can advise boards about the many options available.
Customer Service
The bank strives continually to find ways to streamline the customer service function using technology and staff interface directly with owners, board members and management company personnel. As a result, our customers receive timely and complete solutions to problems, questions, assistance navigating systems and suggestions about enhancing their existing services.
As a community bank, CenterState/South State Bank views the association business as a very important part of their overall business strategy. We are committed to enhancing our product line, providing top shelf service, credit lines and consultative services which streamline, automate and protect the association's deposits at our bank.
---

ABOUT CENTERSTATE
CenterState Bank, headquartered in Winter Haven, FL and South State Bank, headquartered in Columbia, SC, merged on June 8, 2020, and will be the largest community bank in the Southeastern United States. Both banks were recently named in the top 50 of Forbes' 100 Best Banks in America, and both hold a 5-Star Bauer Financial Rating.
The combined company will operate under the South State Bank name. Considered to be a "merger of equals", this decision was strategically compelling for both organizations for the following reasons:
Enhanced Scale to Drive Growth and Improve Profitability: The pro forma organization, with approximately $34 billion in assets and $26 billion in deposits, combines two high-quality companies with comparable credit and management philosophies.
Strengthens Both Companies: This merger combines two highly respected management teams operating complementary business lines. It also diversifies the geographies of each company into a contiguous six-state footprint, spanning from Florida to Virginia.
Combines Two Strong Core Deposit Franchises and High-Quality Loan Portfolios: The combined company will benefit from the combination of two core-funded deposit bases and high-quality loan portfolios, providing a stable source of funds and customers.
High-Growth Markets: The organization will have locations in 10 of the 15 fastest growing Metropolitan Statistical Areas (MSAs) in the Southeast, and the combined company will have a presence in seven of the ten most populous markets in the Southeast.
Experienced and Compatible Management Teams: The management teams of the two companies have extensive experience and operate with very similar philosophies and values. Each management team has successfully completed numerous mergers and acquisitions and the subsequent integrations of systems and teams.
One of the many benefits of this merger for our homeowner associations, condominium associations, manufactured home parks, property owners' associations and cooperatives is that it accelerated the launch of our restructured Association Banking Department. With this restructuring comes the best integrations with key management company software, new team members with years of experience specific to our niche industry, improved customer service with more automation, and our exclusive consulting program. We have put the team and the processes in place to help your management company and your community operate in excellence.
Martha MaDan is FVP Association Services for CenterState Bank. She can be reached at mmadan@centerstatebank.com or (561) 237-2991.
South State Bank & CenterState Bank, N.A. have merged to become South State Bank, N.A.
Please visit bankingforward.com to learn more.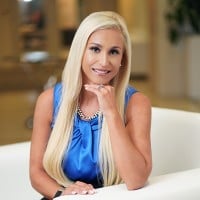 Ashley Dietz Gray, VP Marketing
I graduated Summa Cum Laude from Florida Atlantic University in 2010 with my BA in Communications. Upon graduating, I honed my skills in the field by working as a Media Assistant at WPBF-25 and at ESPN760. I began working at City County Credit Union in 2011 as the Marketing Coordinator. Currently, I handle the marketing at Campbell Property Management.