We recently held an educational webinar called "Post Surfside Update and FL Bar Recommendations" with Lisa Magill from Kaye Bender Rembaum and Evan Swaysland from Swaysland Professional Engineering Consultants to discuss updates on the Surfside tragedy and Florida Bar recommendations.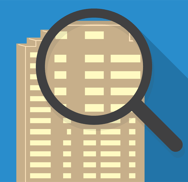 The webinar covered:
Surfside Legislation

New Legislation Already Enacted
FL Bar Recommendations
Broward County Recommendations
Anticipated Legislation

and More!
Click here to watch the webinar now.
Ashley Dietz Gray, VP Marketing
I graduated Summa Cum Laude from Florida Atlantic University in 2010 with my BA in Communications. Upon graduating, I honed my skills in the field by working as a Media Assistant at WPBF-25 and at ESPN760. I began working at City County Credit Union in 2011 as the Marketing Coordinator. Currently, I handle the marketing at Campbell Property Management.