Inflation is currently at its highest level in 40 years. And it does not appear to be going down anytime soon. Last year, the inflation rate hit 7% and by February of this year it increased to 7.9%. Consumers have seen prices of everything from gas to groceries increase.
As you can see from the chart below, we have been very fortunate with inflation rates hovering around 2% for the last 10 years, as represented by the green line. While in the last 30 years, we have rarely exceeded 4%, as represented by the red line. Now, we are faced with 8%, which again, we have not seen in over 40 years.
Inflation has already affected many community associations with many raising their dues between 3-5% for the 2022 budget year. But that increase was not enough especially with the continued impact of insurance, labor, and material increases. Most community associations need to be prepared to raise dues 10-15% in 2023 to combat inflation.
Homeowners are usually not happy when dues go up. However, as expenses for communities increase, so does the need for an increase in the dues. Now is the time to prepare your residents for an increase in dues in 2023 so they are not blindsided.
Here are some of the items in most community associations that are increasing in cost:
Landscaping costs – Prices for materials, gas and fertilizer have all increased causing landscape companies to raise prices. Supply shortages fueled by the Ukraine-Russia conflict (Russia is one of the main suppliers of fertilizer around the world) have caused fertilizer prices to go up 30%.
Property Management – Labor shortages for maintenance, janitorial and even admin and property manager positions mean the cost of labor has gone up as property management companies try to attract talent with higher salaries and better benefits.
Labor costs – The great resignation has played a major role in the rising cost of labor. Legions of workers, especially those in low-wage positions leaving their jobs means employers need to pay more to get workers to show up.
Maintenance and repair costs – As a direct result of the global supply chain shortages, prices have soared. Associations need to factor in higher costs for the regular maintenance of their communities. Outside vendors such as pool companies have raised their prices and many parts are simply much more expensive than they used to be.
Premiums for insurance – Insurance increases are on the rise; where there is an incumbent on the deal, we are seeing 15-30% increases on insurance. And, where there is a replacement carrier required, we have seen rate increases in the 50-100%+ range. Click here to view a recent webinar we held on the current insurance market.
Project costs – There is no doubt that any large projects your community needs to get done are going to cost more. Material prices overall are up 20.3% since 2021. Add in the labor shortages and supply chain constraints and not only are projects going to cost your association more, they are also going to take longer to complete.
For most community associations, the budget for 2023 will reflect higher anticipated expenses, which means dues will need to increase. Now is the time to prepare your residents for this increase. This year is unlike any other year. You CAN NOT rely on "standard" budget raises and expect to be able to pay your bills in 2023. You should NOT wait until the end of the year, hoping this will change. You need to start planning NOW and letting your owners know NOW.
Throughout the remainder of 2022, we will have a blog post each month discussing this inflation storm and offer tips for your association to ride it out.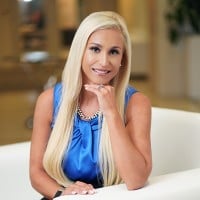 Ashley Dietz Gray, VP Marketing
I graduated Summa Cum Laude from Florida Atlantic University in 2010 with my BA in Communications. Upon graduating, I honed my skills in the field by working as a Media Assistant at WPBF-25 and at ESPN760. I began working at City County Credit Union in 2011 as the Marketing Coordinator. Currently, I handle the marketing at Campbell Property Management.