We recently held an educational webinar with Jeffrey Rembaum from Kaye Bender Rembaum to discuss electronic voting in community associations.
The webinar covered:
What is electronic voting?
What the association must do before having an electronic vote or election
How an association can facilitate electronic voting in condos and HOAs
The pros/cons of electronic voting
and more!
In a poll conducted at the start of the webinar, about 50 of the 250 webinar participants mentioned they had used an electronic voting solution. The remaining 80% are planning to use an electronic voting solution in 2023. 33 of the participants reported the specific electronic voting solution they used.
The mostly frequently used solutions in order were:
HOAst - 8 votes
ONR App - 6 votes
Becker Ballot - 4 votes
VoteHOANow - 4 votes
GetQuorum - 3 votes
Inspector of Elections - 2 votes
Simply Voting - 2 votes
BuildingBoard from Buildinglink, Election Buddy, EVoteMax and EZ Vote - Each Received 1 vote
Four Additional Tips:
Include a copy of previous meeting's minutes and include a line on the ballot for a vote to approve them.
Include a line item on the ballot to approve the opportunity to continue the meeting to a time/date/place no later than 90 days from the date of the meeting.
Remove nominations from the floor if you have them in your governing documents.
When providing the opportunity for electronic voting, also provide the opportunity for the members to opt in to receive official communications from the association via email.
Disclaimer: This video is for educational purposes only. You will not receive credits for watching the recording. Credits were issued only to those that attended the course.
If you enjoyed this video, click here to subscribe to our YouTube channel to view all of our educational videos relating to community association management in South Florida.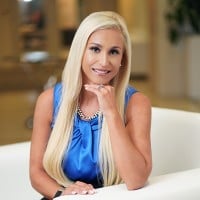 Ashley Dietz Gray, VP Marketing
I graduated Summa Cum Laude from Florida Atlantic University in 2010 with my BA in Communications. Upon graduating, I honed my skills in the field by working as a Media Assistant at WPBF-25 and at ESPN760. I began working at City County Credit Union in 2011 as the Marketing Coordinator. Currently, I handle the marketing at Campbell Property Management.