Figuring out where the country's economy is headed in 2023 is something that economists all over the country are having a hard time predicting. But recent market and economic data suggests that the country's economy will have a hard time soon.
High inflation, rising interest rates and labor costs, new legislation and insurance increases have made for a rough financial year in South Florida for consumers and community associations alike.
In December 2021, all the talk from economists was mostly about GDP and economic growth. Back then, higher end estimates for inflation were 5-6%. No one was predicting the level of inflation we have experienced in 2022; the highest level in 40 years!
South Florida consumers and community associations have been hit harder than other places in the country due to insurance increases and new legislation, both of which have yet to be resolved. The Surfside tragedy caused major concern on the part of all insurers and reinsurance companies. Many community associations saw their insurance premiums jump 30-100%. Increases in liability claims means associations with open claims have been dropped by their carriers and are having to pay twice as much as in the past. And, Ian, the second most expensive Hurricane to hit Florida (over $60 billion in damages) has further impacted the insurance market.
Vanguard considers a global economic recession likely in 2023 sparked by central banks' efforts to tame inflation. Goldman Sachs expects the U.S. economy to narrowly avoid a recession in 2023 but expects it will take another year to tame inflation.
The Fed will keep raising interest rates quickly until the end of 2023 due to persistently high inflation. According to Inside Paper, "As of the 20th of October, the interest rate on a 30-year mortgage is 6.9%, which is the highest level it has been in over 20 years."
Ultimately, we just don't know what the economy will do in 2023. Community associations should hope for the best but prepare for the worst.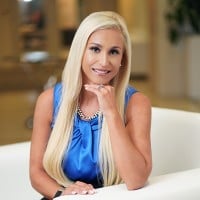 Ashley Dietz Gray, VP Marketing
I graduated Summa Cum Laude from Florida Atlantic University in 2010 with my BA in Communications. Upon graduating, I honed my skills in the field by working as a Media Assistant at WPBF-25 and at ESPN760. I began working at City County Credit Union in 2011 as the Marketing Coordinator. Currently, I handle the marketing at Campbell Property Management.